My 2010s in Gaming - The rise of the co-op experience
For me, the 2010s of gaming will be about the rise of the co-op experience.
In college, I'd spend evenings playing Modern Warfare 2 or, if I was feeling nostalgic, Goldeneye 007 with my friends on campus. Moving away from that cocoon as the decade began meant needing a high-speed Internet connection and scheduling playtimes with friends who were not two (or three) time zones away. It became more difficult, yes, but also more rewarding, with the release of games like Destiny and Grand Theft Auto: Online.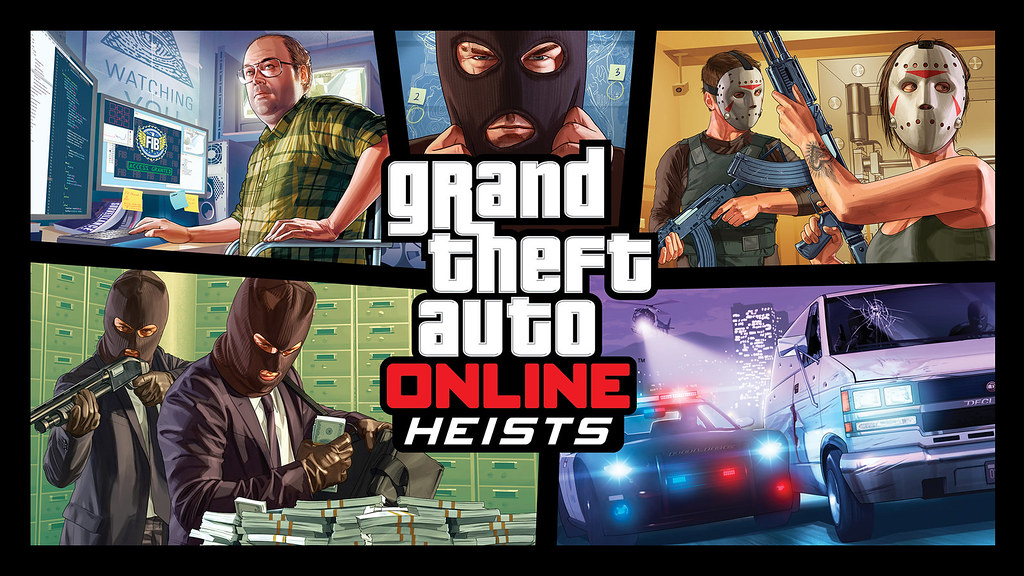 Both of those titles didn't really do anything that hadn't been done in MMOs and other types of games for more than a decade. They offered player v. environment experiences that scaled with the number of party members and offered incentives for completion that kept you coming back for more. Still, the idea of a "raid" was entirely new to me when our fireteam launched The Vault of Glass for the very first time back in 2014. Here was necessary coordination to complete a task, and the term "cheese" became part of my vocabulary (I'll be gosh darned if I'm going to risk getting wiped by adds before knocking out those oracles, just Icebreaker on the other side of the chasm for me, thanks).
It's difficult to praise that game, though, because of my awareness of how highly manipulative the folks at Bungie were creating it. Stories were released in the wake of its debut indicating sounds, images and other bells and whistles were added to make you keep playing. The grind, as its known to players of these types of games, should be there, but when is it too much and actually becoming detrimental to your mental well-being? Yes, a game should play buttery smooth and draw you in with its mechanics. But as Eric Geissinger wrote this decade in "Gamer Nation" (a book I highly recommend to anyone), when does that manipulation of making you want to play too more become pernicious? When is the hunt for Gjallarhorn (I finally got it!) subsume so much of your life that it's simply not worth it anymore? I got dangerously close to that point with both Destiny and Destiny 2 this decade.
The pull became even more intense with the achingly delayed release of heists for GTA: Online. Much like the raids of Destiny, the missions required coordination that created a shared sense of accomplishment. Even if the rest of my crew was absolutely terrible at escaping the cops. These set-pieces, once relegated to being enjoyed as part of a single-player campaign, now unfolded before all of my friends, who in some cases were sitting countries, if not continents, apart. I can still remember the first time we pulled off the final mission of the GTA Online heist series, riding that boat off into the sunset with a cool payday. It felt like I'd actually done something with friends, rather than just moved a couple joysticks around.
Rockstar has announced they're releasing new heist content next week, and it has me asking my old crew members - many of whom now have children, full-time jobs and other commitments that will prevent them from waking in the pre-dawn hours to simply play a video game anymore. But even in a decade that saw so many fantastic single-player titles - Skyrim, The Last of Us, both Red Dead Redemptions, Uncharted 4, Journey, to name a few - it's the communal experience on consoles that I'll most remember from this era.
My games of the decade (in no particular order)
Journey
Rocket League
GTA: Online
Super Meat Boy
Minecraft
Super Mario Galaxy 2
Overwatch
DOOM
Batman: Arkham City
Donkey Kong Country Returns
---
---