This week's free game: Gahan Wilson's Ultimate Haunted House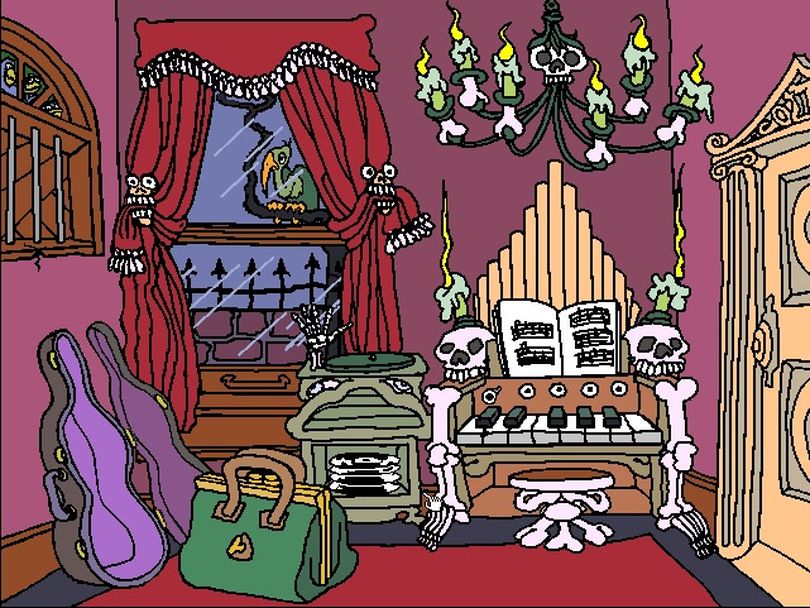 Are you a gamer? Do you like free things? Of course you do!
We here at the Tech Deck are just like you: poor gamers looking for cheap entertainment. And nothing's cheaper than cost-free gaming. Each week, we'll bring you a title (or two or three) you can legally play at home without plopping down a single dollar. If you see games you think we should be featuring on the blog, email us at kiph@spokesman.com.
Point-and-click adventure games were a dime a dozen in the early 1990s, so to stand out your title really needed a defining feature. LucasArts classics like Monkey Island and Grim Fandango combined brilliant writing with fiendish puzzles to world-dominating effect. Microsoft Home, a software division of the personal computer juggernaut, countered with "Gahan Wilson's Ultimate Haunted House," a game featuring the drawings of the prolific and macabre cartoonist in the game's title. Wilson died Thursday at age 89, but you can relive his work in the Windows 3.1 title for free below!
The goal of the game is to collect 13 keys from within the house before the clock strikes 13 (yeah, suspend your disbelief of the behavior of time for a bit here). You'll have to solve puzzles to do so, avoiding monsters who bestow curses that will impede your progress. Fail to collect the keys in time and you're doomed to spend eternity in the haunted house. Spooky!
The cutesy art style and writing of the game, which was designed for players ages 8 and up, belied the often dark tones of Wilson's typical work. The prolific illustrator often dwelled in the absurd and horrifying, with a common theme being characters visiting doctors or psychiatrists who should really be more concerned about the presentation of the illness than they are.
What was your favorite adventure game of the early '90s? Do you have a favorite Gahan Wilson drawing? Check back next week for another free game!
---
---