News > Idaho
Missing woman still being sought
Tue., Aug. 17, 2004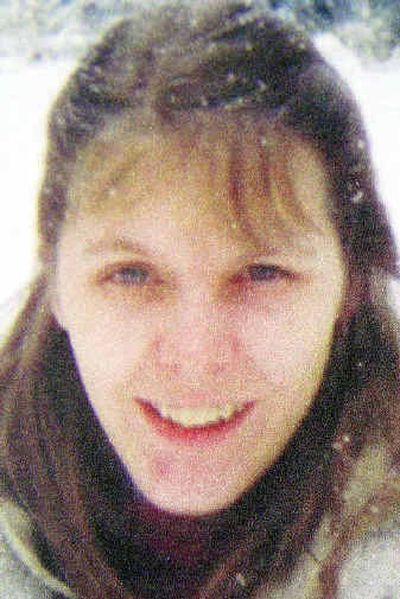 Bonner County Sheriff's Office investigators still are seeking help locating a woman who vanished in March after arguing with her husband.
Police said they have exhausted tips in trying to find 33-year-old Christine Lott, a mother of three boys who last was seen getting into a pickup truck in front of a Priest River grocery store, Mitchell's IGA, on March 25. Police have said Steve Lott, Christine Lott's husband of nine years, waited two days before calling police.
Steve Lott told police he and Christine Lott had argued the day she vanished, and when she didn't come home that night, he spent two days calling all their friends to try to find her. The morning she vanished, Steve Lott told police, his wife had asked to be dropped off at the store, where she made a phone call and later got into a red 1990s model Ford pickup with Washington plates.
Steve Lott has since left the area for Arizona, where, he told police, he was looking for work, Lt. John Valdez of the Bonner County Sheriff's Office said Monday.
"We have absolutely nothing at this point in time," Valdez said. "We went out and searched the entire area where (Steve Lott) lived, the house and grounds. No one has heard from her. There have been no sightings.
"We have gone so far as to get DNA from her children in case she is found deceased," Valdez said.
The case "will remain active until it's solved," Bonner County Undersheriff Elaine Savage said.
Anyone with information is asked to call Sgt. Gary Johnston, the detective working on the case, at the Bonner County sheriff's Priest River substation at (208) 448-2631.
Christine Lott is described as 5 feet 4, weighing 105 pounds, with blue eyes and brown hair. Her mother, Lucille Kucera, told The Spokesman-Review in May that Lott's disappearance is uncharacteristic and that she would never leave her three sons.
Local journalism is essential.
Give directly to The Spokesman-Review's Northwest Passages community forums series -- which helps to offset the costs of several reporter and editor positions at the newspaper -- by using the easy options below. Gifts processed in this system are not tax deductible, but are predominately used to help meet the local financial requirements needed to receive national matching-grant funds.
Subscribe now to get breaking news alerts in your email inbox
Get breaking news delivered to your inbox as it happens.
---