News > Business
Life without gadgets is eye-opening experience
Sun., May 9, 2004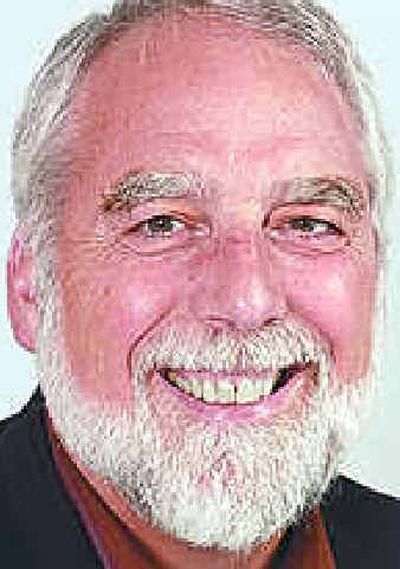 Iused to suffer from road-warrior envy. Surrounded in a wired coffeehouse by the technologically privileged gathering e-mail on their notebooks, I felt like a Luddite without a cause.
But my world has changed; these days, I'm a happening guy. I run unfettered with the digital elite. I find the hotspots and herd those megabits.
There's only one problem: My cyber self sometimes wonders if it hasn't outrun my inner Fred Flintstone.
I spent a week in Italy last year sans cell phone or laptop. The withdrawal nearly killed me, but, honestly, connectivity was the last thing on my mind as I walked the Pompeii-Naples Way on a hot June afternoon.
My feet kicked up little clouds of 2,000-year-old volcanic dust as I followed the cobblestone cart path. Busts of the city's founding fathers lined the thoroughfare, checking out me and my daughter and her new husband as we trudged through the past.
Along the way, we bought apricots from an ancient couple, who harvested them on the spot.
Zeus himself would have come off of Olympus had my cell phone disturbed that perfect moment.
But another paternal opportunity persuaded me to take the wireless plunge.
My son finally had harnessed his youthful energy and intellect and, at the age of 31, earned a seat in New York University's graduate creative writing program.
A poet, he was now set to offer his first public reading in New York City. From open-mike nights at Mootsy's to the Bowery Poetry Club. How could I not be there?
Never mind that three Web sites were hurtling toward launch, that another project had taken on a life of its own and would soon have the approximate mass of a black star, that a deadline for a project I really wanted was staring me straight in the eye.
I had to be there for Gavin's coming out.
The solution was simple: Using the remote desktop function included in Microsoft's XP operating system, I could access all my files, including e-mail, from my notebook. As long as I could get to a wireless hotspot, I was in business.
By the time I was packing my bags, I was ready. Jeong Lee, my networking guru, had equipped my home office with the latest in wireless connectivity and configured my laptop.
Knowing I could always find a Starbucks, I signed up for a T-Mobile HotSpot wireless account, which is available in thousands of the company's coffeehouses.
For the first three days, everything worked as planned. I lugged my notebook from one end of Manhattan to the other. Gavin and I visited Central Park, Greenwich Village and Ground Zero. We were constantly on the lookout for those familiar green Starbucks awnings, where we'd buy an obligatory cup of coffee and log in.
On the fourth day, disaster — or what seemed like it — struck. My service provider had failed to provision a static IP address by the promised date, well before I left. Without it, I wouldn't have connectivity. When the deadline came and went, we wrongly assumed that my connection had survived the changeover.
When it finally took place — four days behind schedule — I could no longer connect to the Internet or to my machine back home.
I panicked, visualizing all the awful things that would happen. I left Gavin's place in Brooklyn that morning, without computer but bearing a heavy load of anxiety.
But, in fact, my New York vacation began that day. I found I could limit my compulsion by checking my e-mail morning and evening via a Web-based mail client, and anyone who had to reach me could call.
I wasn't able to access files on my desktop back home, which could have had serious consequences, but didn't.
Most importantly, Gavin and I relaxed. Unleashed from our Starbucks tether, we roamed freely. We talked about poetry and women and living in New York. At the Museum of Modern Art, he surprised me with his knowledge of the art world.
Turns out I had sacrificed one kind of connectivity and gained a far better one.
A few weeks later, I spoke with a colleague who was vacationing in Hawaii. Like me, he thought he'd gained freedom by taking his work with him, but found his computer was interrupting his time with his family.
"I might not ever try to do two weeks again," he said, "but I won't try to bring along work on my vacation next time."
I've cancelled my T-Mobile account. If I need it for some reason, I can re-up. But I think I've learned a lesson about keeping life and work separate; it's good to be committed to what you do for a living, but it's even better to be able to unplug once in awhile.
In the end, progress on my projects was delayed by a day or two and I submitted my proposal on time. My connectivity had failed, but life went on.
And I can promise you this – next time I go to Italy, my notebook, and my cell phone, are staying home, by Zeus.
Local journalism is essential.
Give directly to The Spokesman-Review's Northwest Passages community forums series -- which helps to offset the costs of several reporter and editor positions at the newspaper -- by using the easy options below. Gifts processed in this system are not tax deductible, but are predominately used to help meet the local financial requirements needed to receive national matching-grant funds.
Subscribe to the Coronavirus newsletter
Get the day's latest Coronavirus news delivered to your inbox by subscribing to our newsletter.
---