News > Features
Odor may be from bacterial infection
Tue., May 18, 2004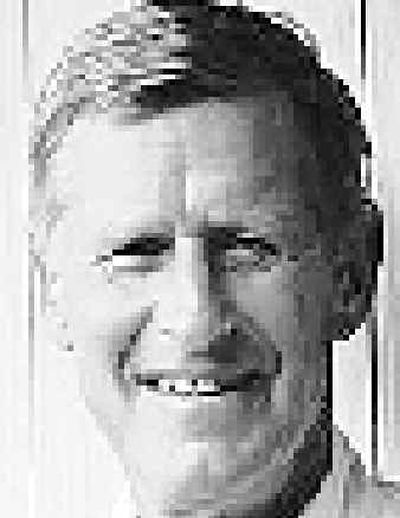 Dear Dr. Gott: For about a year, I've had a problem that I am not comfortable discussing with my doctor. My urine smells terrible, to the point that I am embarrassed to use public restrooms or the bathrooms at work.
I am a 61-year-old healthy grandmother. Six months ago, I had several bladder infections that were cured by antibiotics. The foul odor disappeared. Now it is back — with a vengeance. I have no other symptoms. What can I do?
Dear Reader: I am certain that any knowledgeable reader would, after learning of your plight, diagnose an ongoing urinary tract infection. So will I.
Urine is not usually odiferous until bacteria act upon it. Normally, this occurs after the urine has been expelled. But, if bacteria are present in the urinary tract (primarily the kidneys or bladder), this metabolic reaction will occur before the urine is excreted, leading to an immediate, strong odor. Such a urinary tract infection can be "silent," meaning that it is not associated with the usual symptoms of a UTI, such as burning, frequency, fever and blood in the urine.
I believe that your problem can be easily diagnosed with a urine culture, a simple examination that will identify any microorganisms present and test them against an antibiotic panel to discover the most appropriate therapy.
If you are not comfortable discussing your concerns with your primary care physician, I would like to know why. Is this itself an issue that you should review with him or her? Do you need to make a change in doctors? Doctors deal every day with various health problems; we are rarely shocked. Your foul-smelling urine is simply a common affliction that should be tested and treated. Case closed. If your practitioner is unable or unwilling to investigate further, ask for a referral to a urologist — or change doctors altogether.
Unless I miss my guess, your urine culture will be positive for infection, and you will have to take an extended course of antibiotics. However, because UTIs are relatively unusual in post-menopausal women, you may need to discover why you got them and how they can be prevented. A urological consultation may be in order.
Similarly, if your urine culture is negative (sterile, as it should be), I would strongly urge you to see such a specialist because, in this instance, something unusual may be to blame.
To give you related information, I am sending you a copy of my Health Report "Bladder/Urinary Infections." Other readers who would like a copy should send a long, self-addressed, stamped envelope and $2 to Newsletter, P.O. Box 167, Wickliffe, OH 44092. Be sure to mention the title.
Local journalism is essential.
Give directly to The Spokesman-Review's Northwest Passages community forums series -- which helps to offset the costs of several reporter and editor positions at the newspaper -- by using the easy options below. Gifts processed in this system are not tax deductible, but are predominately used to help meet the local financial requirements needed to receive national matching-grant funds.
Subscribe to the Coronavirus newsletter
Get the day's latest Coronavirus news delivered to your inbox by subscribing to our newsletter.
---