A&E > Entertainment
Disney decision smells like bad news
Fri., May 21, 2004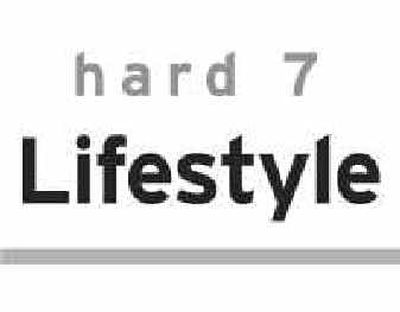 Without bothering to see the documentary, Disney CEO Michael Eisner recently blocked subsidiary Miramax from distributing Michael Moore's "Fahrenheit 9/11," which investigates political failures leading to the Sept. 11 terrorist attacks. Eisner claimed Disney "did not want a film in the middle of the political process where we're such a non-partisan company, and our guests that participate in all of our attractions do not look for us to take sides."
But Eisner's statement holds less water than a stainless steel sponge. Just ask Spokane listeners who tune into Disney's ABC Radio Networks shows.
Sean Hannity, lauded by ABC as a "champion of conservative values and politics," airs locally on KXLY-AM 920. "The American people have seen and heard enough" of the Iraqi prisoner abuse scandal, Hannity shouted on his May 12 show. But members of Congress "are going to hold their hearings and hold their friggin' noses in the air," he added, aghast that the legislative branch would dare address a tragic and horrifying failure of executive command.
Hannity combines the intelligence of a salad spinner with the personal charisma of low-fat ranch dressing. But "non-partisan" Disney keeps dishing him up to listeners while feeding the intellectually meaty Moore to the dogs.
ABC's Paul Harvey—a broadcast treasure regardless of political affiliation—also calls KXLY-AM his Spokane home. Sample commentary from Harvey's May 10 broadcast: "Most American news media over the weekend belabored the American misuse of war prisoners."
Guess we should have focused more on stories of real national import—like the Kobe Bryant trial or the latest Suzanne Somers products on sale through the Home Shopping Network.
Moore's last film, the Academy Award-winning "Bowling for Columbine," remains the top-grossing documentary of all time. That's a claim to fame on par with opening the best French restaurant in North Dakota, but it still suggests Disney left big money on the table by cutting loose "Fahrenheit 9/11." Am I the only one who smells a rat?
Wrecking the recreation
Heading home from picnics at Riverside State Park's Bowl & Pitcher Campground, it's always jarring to pass the Spokane Wastewater Treatment Plant lurking just upstream on the Spokane River. In addition to killing city worker Mike Cmos, last week's sewage tank collapse gave unlucky rafters and campers a disgusting whiff of the problems caused by urban encroachment into recreation areas.
A few days before the tank rupture, I was talking with a friend about the incongruity of surfers riding waves along the California coast in the shadows of the San Onofre nuclear plant. Imagine dudes in wetsuits cavorting while workers in HazMat suits battle a totally gnarly radiation leak nearby. It's enough to make you long for a good old shark attack.
Now I'm looking back on that conversation and thinking, at least we don't have one of the Hanford reactors looming over the Riverfront Park IMAX. No matter how bad the tragedy, it seems things could always be worse.
Pop quiz
Porn star, or new weekend weatherman on KREM-TV Channel 2? You make the call:
Randy West.
Randy Spears.
Randy Mann.
Randy Blue.
Randi Storm.
Just teasing, Mr. Mann. Although I hear Ms. Storm really knows how to spot a warm front…
Local journalism is essential.
Give directly to The Spokesman-Review's Northwest Passages community forums series -- which helps to offset the costs of several reporter and editor positions at the newspaper -- by using the easy options below. Gifts processed in this system are not tax deductible, but are predominately used to help meet the local financial requirements needed to receive national matching-grant funds.
Subscribe to the Spokane7 email newsletter
Get the day's top entertainment headlines delivered to your inbox every morning.
---