News > Features
NO HEADLINE
Sun., May 30, 2004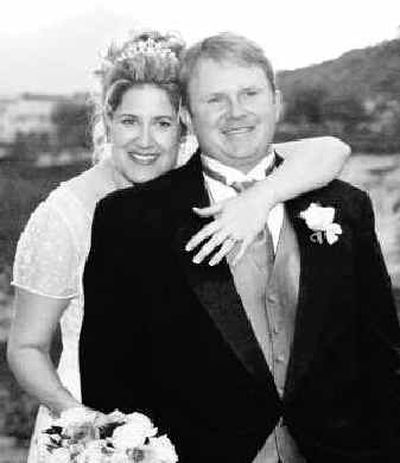 Kristen Shields ran herself into the Whitworth College history books Saturday afternoon.
The senior from Grand Coulee became Whitworth's first NCAA track and field champion, winning the women's 100 meters at the NCAA Division III meet in Decatur, Ill.
Shields was timed in 12.09 seconds – well off her event-leading 11.81 qualifying mark from Friday, as the final was run into a slight headwind . She finished just .03 seconds ahead of 2002 champion Muffy Israel of Carthage College, with the rest of the field well back.
Later in the 200 final, Shields became an All-American for the second time in a day when she finished sixth – while setting a lifetime best and school record of 25.04 seconds despite running into a 4.3 meters-per-second wind. Amber Jones of Wheaton College won in 24.25.
Whitworth's other Saturday competitor, Katie Regier, did not make the finals of the javelin after throwing 124 feet, 10 inches in the flights.
Scoring 13 of Whitworth's 16 points, Shields led the Pirates to an 18th-place finish in the women's team standings – 10,000-meter runner Leslie Nelson scoring the other three with a sixth-place finish on Thursday. It was Whitworth's highest placing at nationals, and the best by a Northwest Conference team in this year's meet.
• Washington State and Idaho came away with three national qualifiers each as the NCAA West Regional championships concluded in Northridge, Calif. – though there could be more to follow.
Javelin thrower Curt Borland, triple jumper Blessing Ufodiama and the WSU men's 4x100-meter relay team earned berths in the NCAA championships two weeks hence in Austin, Texas, with top-five finishes Saturday. Meanwhile, Idaho 1,500-meter runner Mary Kamau joined Friday qualifiers Ina Reiber and Katie Tuttle in the shot put as the Vandals' qualifiers.
But the NCAA at-large process – which rewards athletes high on the national performance list who did not crack the top five at regionals – could add a couple more qualifiers who came up short.
One of those could be WSU sprinter Anthony Buchanan, who anchored the Cougars relay to second behind Arizona State on Saturday – the Cougs clocking 39.58 behind ASU's 38.92. But after cramping up at the end of Friday's win in the 100 heats, Buchanan – sixth on the national list – could manage only seventh in the men's 100 in 10.69 seconds.
Borland, Ufodiama and Kamau all came up with third-place finishes on Saturday – Borland with a lifetime best and Kamau with another school record run.
With five throws beyond 217 feet, Borland topped out at 229-3 – seven feet beyond his previous best and No. 7 on the Cougars' all-time list. Ufodiama earned her trip to nationals with a leap of 41-11 1/4 in the triple jump. Kamau, who set the Idaho school record earlier this season with a 4:21.75 clocking, lowered that to 4:17.19.
Among the other area athletes who may rank high enough on the national list to receive at-large invitations are Idaho's Jan Eitel, the defending regional champ in the steeplechase who did not finish Saturday's race, and WSU's Tim Gehring in the shot put and Matt Mason in the long jump.
WSU had a handful of other athletes who scored on Saturday, led by triple jumper Jamil Smith who lost a heart-breaking last-round duel with Cal's Vincent Ibia. Smith's lifetime best jump of 51-10 left him fifth entering the final round, but he fouled his final jump and Ibia got off a 52-0 effort, putting him fourth and knocking Smith out of qualifying.
Branden Fuller had the top performance for Eastern Washington, finishing 12th in the steeplechase in 8:59.16.
• Mt. Spokane graduate Cameron Schwehr finished sixth in the 1,500 meters at the NCAA Midwest Regional in College Station, Texas – missing out on a berth to nationals by less than a second. Schwehr, a Kansas State sophomore, rank 3:52.53, behind fifth-place finisher Christian Smith of Kansas State, who clocked 3:51.84.
In the East regional, University graduate Erik Schmidt of Navy was eliminated in the 1,500 heats, as was Freeman's John Russell of Washington in the West 1,500 heats.
• Former Community Colleges of Spokane thrower Sara Johnson of Seattle Pacific finished sixth in the javelin with a throw of 145-3 at the NCAA Division II championships in Walnut, Calif.
Rowing
The Washington State University second varsity eight came from behind to win its repechage race at the NCAA Women's Rowing Championships on Lake Natoma at Rancho Cordova, Calif.
With the win, the Cougs advanced to today's Grand Final. The second varsity eight is the first boat from Washington State to advance to a Grand Final at the NCAA Championships since the regatta's inception in 1997.
•Also, the Huskies' varsity four crew convincingly won its repechage race to also secure a berth in the grand final, and the sixth ranked varsity eight finished fourth in the semifinals and will compete in the petite final.
Baseball
California used clutch hitting, solid defense and Mike Padgett's pitching to hand the Washington State Cougars (28-26, 8-15) their second shutout of the season, a 4-0 setback in a Pacific-10 baseball game at Bailey-Brayton Field at Pullman, Wash.
Padgett (5-5) scattered six hits over 7 1/3 innings and took full advantage of three inning-ending double plays to hold the Cougars in check as the Bears (25-30 overall, 9-14 Pac-10) evened the weekend series.
Local journalism is essential.
Give directly to The Spokesman-Review's Northwest Passages community forums series -- which helps to offset the costs of several reporter and editor positions at the newspaper -- by using the easy options below. Gifts processed in this system are not tax deductible, but are predominately used to help meet the local financial requirements needed to receive national matching-grant funds.
Subscribe to the Coronavirus newsletter
Get the day's latest Coronavirus news delivered to your inbox by subscribing to our newsletter.
---