News > Features
No consistent therapy for alopecia
Tue., April 12, 2005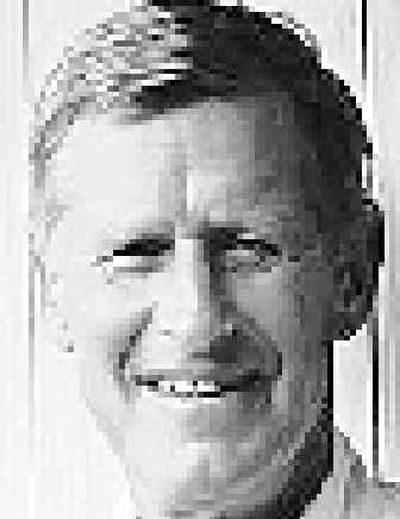 Dear Dr. Gott: My 28-year-old daughter has been diagnosed with alopecia. She's on medication and receives steroid shots to the affected areas. I've heard that stress has a lot to do with this disease. That might explain why she's been so afflicted, as she's under a great deal of stress. Any light you can shed on this condition would be appreciated.
Dear Reader: The cause of alopecia (balding) in women is often difficult to identify. Genetic factors play a role, as do medical conditions (including hypothyroidism) and skin disorders, such as eczema. Also, stress may contribute to hair loss in some individuals.
If your daughter can learn more effective ways of coping with stress – with stress counseling, for example – her alopecia may improve.
However, she will probably achieve more success by being under the care of a dermatologist, as I suspect she already is. Cortisone (steroid) injections into affected areas of the scalp are not always successful, but are certainly worth a try, because there is no consistently effective therapy for this condition. Rogaine may be effective.
To give you related information, I am sending you a copy of my Health Report "Eczema and Psoriasis." Other readers who would like a copy should send a long, self-addressed, stamped envelope and $2 to Newsletter, P.O. Box 167, Wickliffe, OH 44092. Be sure to mention the title.
Dear Dr. Gott: Is it ever necessary in a health care situation for a patient to disrobe completely? I mean without a sheet, gown or anything else? I don't think nudity is ever necessary during health care.
Dear Reader: I cannot conceive of a situation in which total nudity is appropriate. Common decency demands that adult patients always be provided with some garment, however flimsy, to maintain dignity and some sense of privacy. I agree with you..
Dear Dr. Gott: My husband and I both suffer from heel spurs. I had no idea they could be so painful. We're only in our late 50s and our activity has been curtailed by the problem. We've been to foot specialists and are using orthotic inserts. The doctors are reluctant to operate on the spurs because of the rate of failure and the long recovery period needed after surgery – apparently two months for each foot. Anti-inflammatory medication is helping, but I don't know for how long. What would you suggest?
Dear Reader: If your heel spurs (calcium deposits in the tissues of the heels) have not responded to orthotic devices, you may be helped by cortisone injections into the painful areas. If the injections fail, you'll either have to put up with the pain or consider surgery to remove the deposits.
I suggest that you seek a second opinion from an orthopedic surgeon. In my experience, surgery is usually successful and will not severely hamper your activities for more than a couple of weeks.
Local journalism is essential.
Give directly to The Spokesman-Review's Northwest Passages community forums series -- which helps to offset the costs of several reporter and editor positions at the newspaper -- by using the easy options below. Gifts processed in this system are not tax deductible, but are predominately used to help meet the local financial requirements needed to receive national matching-grant funds.
Subscribe now to get breaking news alerts in your email inbox
Get breaking news delivered to your inbox as it happens.
---