News > Idaho
Two men charged in Sandpoint murder
Fri., Aug. 26, 2005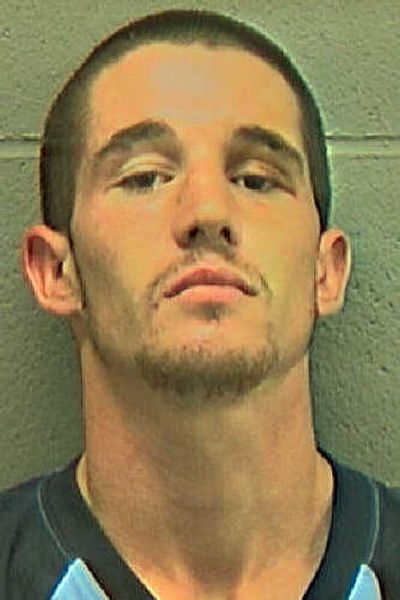 SANDPOINT – Two Sandpoint men were formally charged with first-degree murder Thursday and ordered held without bail in the Bonner County Jail for their involvement in the death of 25-year-old Christopher West.
West was found dead Sunday morning behind the Evergreen Towing garage on Great Northern Road with a gunshot wound to the head.
Kenneth E. Thurlow, 45, and Christopher A. Lewers, 22, were arrested Wednesday without incident. Police are seeking two other "persons of interest," who are believed to have been in the garage shop shortly before or during the shooting.
After his arrest Wednesday, Lewers told investigators that he went to the towing garage Saturday night with Thurlow to pick a fight with West and that Thurlow brought along a firearm, according to testimony by Sandpoint Detective Chris Higby at a probable cause hearing Thursday morning.
Lewers said he got in a fight with West, suffering a black eye and a leg injury, according to Higby's testimony. Lewers told Higby he heard the gun discharge but did not see West being shot.
West had gone to the garage to work on his pickup truck and was found Sunday lying next to his truck by a man who lives in a mobile home on the towing yard property.
Police obtained search warrants to examine Thurlow's Chevrolet Corsica, which had a gunshot hole in the passenger door, the apartments on North Division Street in Sandpoint where the two suspects lived and a pickup truck that Thurlow was driving after the homicide.
The two men lived next door to each other and left their apartment building at about 11:30 p.m. Saturday with duffel bags, which Lewers' wife found suspicious, according to Higby.
They told her they were going to "take care of business," and then go to a party, Higby said. Her suspicions were further aroused when the two men returned home at 5:30 a.m. Sunday, and Thurlow was wearing different clothes, Higby said.
She also allegedly overheard the two men discuss how much she knew, and she left the apartment in fear, Higby testified.
The alleged killers and West were involved in the use and sale of methamphetamine, with Lewers and Thurlow measuring and packaging it at the apartment, Higby said he learned from interviews.
"She (Lewer's wife) said that Kenny has been selling and using meth, as well as Chris (Lewers) rather consistently and fighting about it," the detective testified in the closed hearing, tapes of which were released Thursday after the men's first appearance in court.
West may have been owed money by another party, the detective testified.
Police believe a shotgun was used in the killing, but Police Chief Mark Lockwood would not say Thursday whether the weapon was recovered during searches of the residences or vehicles.
An autopsy Monday found that West's injury was consistent with damage caused by a .410-gauge shotgun shell, and shell wadding from that type of shell was found at the murder scene, according to police.
West was known as an avid car mechanic who dreamed of being a race car driver. He's survived by a 4-year-old son, as well as four siblings and his parents in Sandpoint.
A memorial service is scheduled for 6 p.m. Saturday at the First Church of God, 221 S. Division in Sandpoint. A trust fund for his son, Dakota West, has been set up at Horizon Credit Union in Sandpoint.
Local journalism is essential.
Give directly to The Spokesman-Review's Northwest Passages community forums series -- which helps to offset the costs of several reporter and editor positions at the newspaper -- by using the easy options below. Gifts processed in this system are not tax deductible, but are predominately used to help meet the local financial requirements needed to receive national matching-grant funds.
Subscribe to the Coronavirus newsletter
Get the day's latest Coronavirus news delivered to your inbox by subscribing to our newsletter.
---