Sports
Briefly
Tue., Aug. 30, 2005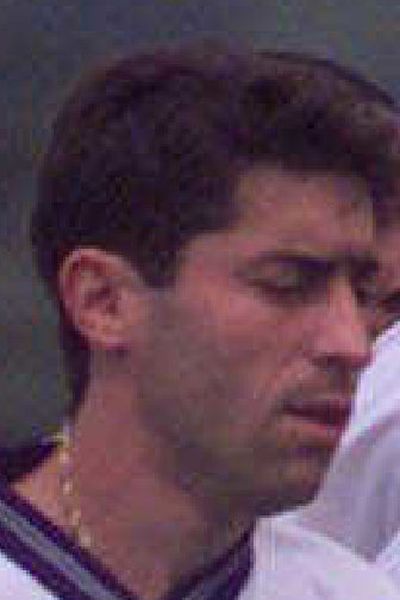 Former U.S. national team stars John Harkes, Tab Ramos and Marcelo Balboa were inducted into the National Soccer Hall of Fame on Monday.
Former player Fernando Clavijo and former U.S. Soccer Federation general secretary Hank Steinbrecher also were inducted along with five players.
Tom "Whitey" Fleming, Alex McNab, Johnny Nelson, Werner Nilsen, and Fabri Salcedo were elected from the pre-North American Soccer League era. Broadcaster Seamus Malin received the Colin Jose Media Award for career contributions to the game.
"The Hall of Fame is so far beyond anything you can dream about that to say that I had a dream about this would be an outright lie," said Ramos, who scored eight goals in 81 games with the national team and played in the 1990, 1994 and 1998 World Cups.
"When you get elected into the Hall of Fame, you get elected into a group of elite people who are the top of the top of the game at the professional level. Just to be standing here is an incredible honor for me."
Harkes played in the 1990 and 1994 World Cups and was a U.S. team captain. He had six goals in 90 international appearances.
"I am completely and honestly humbled by this induction today," he said. "I was a servant of the game and was very fortunate to have the chance to play."
Balboa, now a broadcaster, presented the Hall with the jersey he wore against Nigeria in 1995 when he became the first U.S. player to make 100 international appearances. He finished with 13 goals in 128 games and is third on the appearance list behind Cobi Jones (164) and Jeff Agoos (134).
Clavijo, who played 61 games for national team, currently is coach of Major League Soccer's Colorado Rapids. He also coached Haiti's national team.
Basketball
Van Exel signs with Spurs
Nick Van Exel, second among active players in 3-pointers, has signed a free-agent contract with the San Antonio Spurs.
Terms of the deal were not disclosed.
The 33-year-old Van Exel is coming off a season in Portland in which he posted some of the lowest numbers of his 12-year NBA career. He averaged 11.1 points, 3.0 rebounds and 4.3 assists in 53 games for the Trail Blazers.
The 6-foot-1 guard has averaged 15.1 points, 3.0 rebounds and 6.9 assists in 815 regular-season games. He has shot 40.5 percent from the field and made nearly 36 percent of his 3-pointers.
His 1,473 3-pointers rank him behind Ray Allen (1,486) among active players.
•Denver Nuggets assistant coach Doug Moe has been diagnosed with prostate cancer and will have surgery next month.
"The prognosis is good and I expect to be in training camp," Moe said in a statement released by the team.
Moe's diagnosis comes five weeks after Denver head coach George Karl had successful surgery to treat the same cancer.
Karl met with Denver media Monday for the first time since his surgery and said he had received a clean bill of health.
Moe is the winningest coach in Nuggets history, 432-357 from 1980-90. He served as a consultant for the team, but when Karl became head coach last season, he coaxed Moe back onto the sideline.
"Because I'm stupid, or something like that," was how the 66-year-old coach explained his decision to return.
Last year, Moe had a heart attack and bypass surgery. Doctors gave him a clean bill of health to return to help Karl.
•Center Ervin Johnson returned to the Milwaukee Bucks, signing a one-year contract with the team he played for from 1997-03.
The 37-year-old Johnson was traded to Minnesota along with Sam Cassell for Joe Smith and Anthony Peeler in 2003.
•Maryland guard Chris McCray was arrested on charges of refusing to leave the scene of a fight and trying to flee when police went to handcuff him.
He was arrested early Sunday in College Park, Md., and charged with disturbing the peace, resisting arrest and escaping custody. He was released on personal recognizance during a hearing Monday.
Miscellany
WBC concerned about Jones
The president of the World Boxing Council said boxer Roy Jones Jr. should undergo intensive neurological testing before his Oct. 1 fight with Antonio Tarver.
The Mexico City-based boxing organization said in a news release that it was "deeply concerned" about the fight because Jones was knocked out his last two fights.
•Six people have pleaded guilty to charges connected to the sale of thousands of phony LiveStrong wristbands and have turned over almost $112,000 to the Lance Armstrong Foundation, New York Attorney General Eliot Spitzer's office said.
In March, undercover investigators bought 1,000 of the counterfeit wristbands from a Manhattan storefront, authorities said.
Investigators said they found 81,000 more there and at a home in Queens. Authorities said importer Eastlink International Inc. distributed the wristbands to retailers around New York City.
•Temple baseball coach James "Skip" Wilson retired after 46 seasons and more than 1,000 victories.
The 75-year-old coach ranks 29th in NCAA history with 1,034 victories and led the Owls to two College World Series appearances in the 1970s.
•Kenneth Germann, a Columbia football player who went on to become the school's athletic director and later served as the commissioner of the Southern Conference, died in Richmond, Va. He was 84.
•Jim Shea Sr., the middle link of the first family with three generations of Winter Olympians, was appointed president of the U.S. Bobsled and Skeleton Federation.
Local journalism is essential.
Give directly to The Spokesman-Review's Northwest Passages community forums series -- which helps to offset the costs of several reporter and editor positions at the newspaper -- by using the easy options below. Gifts processed in this system are not tax deductible, but are predominately used to help meet the local financial requirements needed to receive national matching-grant funds.
Subscribe to the sports newsletter
Get the day's top sports headlines and breaking news delivered to your inbox by subscribing here.
---