News > Idaho
Man facing charges in Internet exchange
Tue., Aug. 30, 2005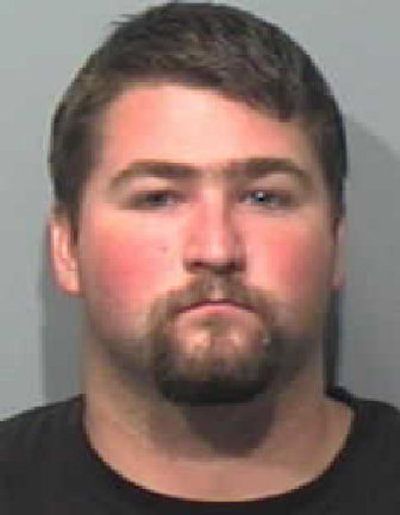 A 22-year-old Post Falls man is facing felony charges after parents of a 14-year-old girl intercepted e-mail exchanges in which he allegedly said he wanted to kiss, cuddle and spend the night with their daughter.
Samuel J. Grillo had his first appearance in court Monday on charges of using the Internet to entice a child. Bail was set at $100,000.
Grillo and the Coeur d'Alene teen met on the Web site MySpace.com, according to a Coeur d'Alene Police report, and exchanged more than 40 e-mails. In one e-mail included in Grillo's court file, the girl wrote that she was 14.
"I hope that doesn't mess things up," the girl wrote, adding that Grillo was the "best thing" that had happened to her in a long time. In response, Grillo wrote: "It don't mess anything up i still like ya the same."
In other e-mails, Grillo allegedly wrote that he wanted to "cuddle together in bed" and said he looked forward to seeing the girl at the fair in her "cheer uniform."
After the girl's parents intercepted the e-mails, they contacted Coeur d'Alene Police, saying they interpreted Grillo's message as a solicitation for sex. They said they were also concerned that many of Grillo's 57 "friends" listed on the Web site appeared to be teenaged girls.
The teen told police that Grillo was now dating one of her friends, a 15-year-old Coeur d'Alene girl.
Police contacted the girl, who said Grillo had been picking her up from work and that the two had gone to a friend's house in downtown Coeur d'Alene where they "made out" and spent time together.
When police interviewed Grillo, he reportedly admitted that he was dating the 15-year-old and that the two had kissed. He told police he knew both girls were underage.
He allegedly told police he is "very lonely and only wants friends."
Grillo is on probation for providing alcohol to minors. He was arrested in April after he was pulled over by a sheriff's deputy on Fernan Lake Road. According to the sheriff's report, there were four minors in the car, all 14 or 15 years old, and each admitted they had been drinking alcohol.
Grillo was given a $500 fine, $350 of that suspended, and sentenced to 10 days in jail, also suspended. He was given a year's probation.
According to the users agreement at MySpace.com, users must be 16 years or older, and if users under 18 lie about their age, their membership could be revoked.
Local journalism is essential.
Give directly to The Spokesman-Review's Northwest Passages community forums series -- which helps to offset the costs of several reporter and editor positions at the newspaper -- by using the easy options below. Gifts processed in this system are not tax deductible, but are predominately used to help meet the local financial requirements needed to receive national matching-grant funds.
Subscribe now to get breaking news alerts in your email inbox
Get breaking news delivered to your inbox as it happens.
---