News > Idaho
Plummer-Worley district names interim superintendent
Tue., Jan. 4, 2005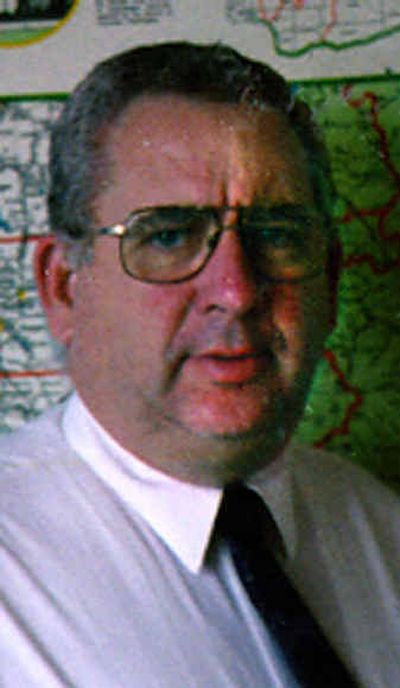 The Plummer-Worley School District has hired an interim superintendent to assist Superintendent Wayne Trottier who resigned in October.
Lakeside High teacher George Olsen will be interim superintendent "through the end of the year in Dr. Trottier's absence," District Clerk Karyn Stockdale said. Trottier's resignation goes into effect when his contract expires in June.
Trottier will be acting superintendent until then and receive the remainder of his nearly $69,000 annual salary, according to the district. Stockdale wouldn't say how much time, if any, Trottier is expected to spend at the district office between now and then.
The district issued a short press release on Trottier's resignation in December, nearly two months after he gave notice to the school board. According to that press release, Trottier resigned due to "personal circumstances that require his attention elsewhere."
Stockdale wouldn't elaborate and referred questions to the seven-member school board. Trottier said in an earlier e-mail that he had no comment and didn't return a call to his home on Monday.
The board trustees also did not return calls from The Spokesman-Review. The two board members who could be reached, Selene Hall and Roy Williams, referred questions back to the district office.
"I don't have any comment," Hall said. "I won't comment."
When asked whether Trottier would return to the district office at all before his contract expires, Hall said, "I don't know anything about that."
Trottier submitted his letter of resignation to Board Chairman Michael Morris following an Oct. 11 school board meeting, according to a district memo. During that meeting, trustees had an executive session to discuss "personnel, negotiations, real property, and pending litigation."
Parent Debbie Louie-McGee was at the Oct. 11 meeting to express concern over school lunches. She said Trottier spent more than an hour talking to her that evening.
"He just mostly seemed frustrated," Louie-McGee said. She said she understood there were some conflicts between Trottier and members of the school board.
Louie-McGee said some high school parents posted fliers around town for a meeting last month to address concerns they had about the schools. She said she doesn't know what the concerns were because her children are at the elementary school.
Parent Phil Lampert said he had discussed Trottier's resignation with one of the school board members.
"She told me there were several reasons," Lampert said. "I said I didn't want to get into it. I said I hope we can move on from this point and try to make the district better."
The school board held a special meeting on Oct. 18 and spent more than an hour in executive session. They reconvened into public session more than an hour later and approved a motion "to table the matter of the effective date of the resignation" until Nov. 1.
At the Nov. 1 meeting, trustees spent nearly three hours in executive session, discussing personnel issues until nearly 1 a.m. Then, they voted to again continue the issue of the effective date of Trottier's resignation.
A week later, trustees met and voted to accept Trottier's resignation.
On Dec. 16, Olsen sent a letter to district employees. He said he appreciated the support he had been shown since his appointment as interim superintendent.
"Dr. Trottier has been very gracious to me during the transitional period and left me with a thorough understanding of the foundational operations of the district," Olsen wrote.
He said he looked forward to beginning 2005 "on a very positive note."
Stockdale said Olsen has his superintendent credentials and has worked for the district for several years. She said Olsen has been assistant principal at the middle school, taught several subjects, has coached and served as athletic director and was curriculum director for the district this year.
Olsen was formerly principal at Wilbur (Washington) High School.
He worked for that district for 39 years, until he was fired in 2000. It was later decided in court that Olsen was wrongfully terminated and the district was forced to pay Olsen thousands of dollars in back wages and court costs, The Spokesman-Review reported.
Stockdale said the school district hasn't determined how much Olsen will be paid as Plummer-Worley's interim superintendent.
"The district is trying to estimate the amount of work which will be required of Mr. Olsen in Dr. Trottier's absence," Stockdale wrote in response to a request for public information.
Neither Hall or Williams would comment on how the district plans to permanently fill Trottier's position. Stockdale said Monday that the district hasn't posted a job opening for the superintendent position.
"It's just not time for me to do that yet," she said. "I will take my direction from the board when they decide to do that."
Local journalism is essential.
Give directly to The Spokesman-Review's Northwest Passages community forums series -- which helps to offset the costs of several reporter and editor positions at the newspaper -- by using the easy options below. Gifts processed in this system are not tax deductible, but are predominately used to help meet the local financial requirements needed to receive national matching-grant funds.
Subscribe now to get breaking news alerts in your email inbox
Get breaking news delivered to your inbox as it happens.
---