News > Business
Airlines face many challenges
Sat., Jan. 8, 2005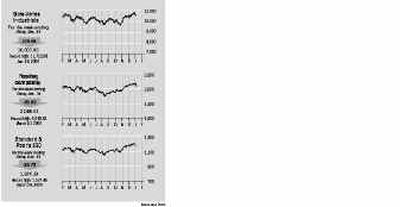 NEW YORK – Moves by the major airlines to slash prices made headlines over the past week, but a potential fare war is just one of a multitude of pressures facing the industry.
Hefty fuel costs, challenging labor negotiations and mounting pension obligations add up to far bigger worries for airlines, especially the so-called legacy carriers – Delta Air Lines Inc., UAL Corp.'s United, AMR Corp.'s American, Northwest Airlines Corp., Continental Airlines Inc. and US Airways Group. Financial professionals say it's a risky area to invest in, but if you've got the stomach for it, smaller low-cost carriers are probably the better gamble.
"Unless you are a highly risk-tolerant investor, avoid airline stocks," said Brian Hayward, airline analyst at Zacks Investment Research in Chicago.
Long a cyclical industry, airlines have had trouble making money for decades, but were especially hard hit after the Sept. 11, 2001, terrorist attacks. Passenger counts finally climbed back to pre-Sept. 11 levels during the fourth quarter of 2004. But airline stocks have plunged since Jan. 1 amid weak earnings and word that Delta was cutting fares dramatically in an effort to lure back bargain-hunting business fliers.
Local journalism is essential.
Give directly to The Spokesman-Review's Northwest Passages community forums series -- which helps to offset the costs of several reporter and editor positions at the newspaper -- by using the easy options below. Gifts processed in this system are not tax deductible, but are predominately used to help meet the local financial requirements needed to receive national matching-grant funds.
Subscribe now to get breaking news alerts in your email inbox
Get breaking news delivered to your inbox as it happens.
---