News > Business
Windows XP Media Center Edition
Mon., Jan. 17, 2005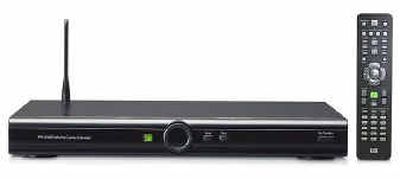 Price: Varies, depending on make
www.microsoft.com/mediacenter
Led by Microsoft Corp., the computer industry has been trying for years to invade the living room with PCs designed to serve up TV, music, home movies and photos. So far, the makers of standalone set-top boxes have held their ground, but the battle is getting interesting.
With the latest version of Microsoft's Windows XP Media Center Edition, PC makers are armed with their strongest weapon yet — one that just doesn't just mimic TiVo recorders, DVD players and other gadgets but merges their features into a single program.
The latest Media Center software version is far more polished than the program's earlier generations.
Associated Press
Local journalism is essential.
Give directly to The Spokesman-Review's Northwest Passages community forums series -- which helps to offset the costs of several reporter and editor positions at the newspaper -- by using the easy options below. Gifts processed in this system are not tax deductible, but are predominately used to help meet the local financial requirements needed to receive national matching-grant funds.
Subscribe now to get breaking news alerts in your email inbox
Get breaking news delivered to your inbox as it happens.
---