Sports
Krystkowiak makes priority to restore glory
Sat., Jan. 29, 2005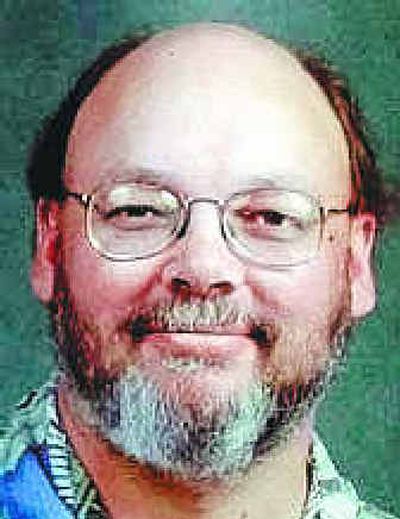 Th Big Sky Conference is and has forever been a collective of funny fiefdoms and strange circumstances. Among the strangest these last few years has been watching the University of Montana stagger about, trying to find its way in basketball.
Yes, yes, the Grizzlies were NCAA Tournament participants as recently as 2002, but that fact only serves to cement the point:
The team went to the Big Dance and the coach got fired. Doesn't get much stranger than that.
Tonight the Grizzlies are in Cheney to play Eastern Washington with both teams in the thick of things – even if Big Sky basketball is not as thick as it used to be. The Eagles, having fought their way into the NCAAs last March, continue to grapple with the challenge of becoming a perennial.
As for the Grizzlies, well, that's a long story.
It recently took something of a hairpin turn. Just two years after the program's lineage and heritage was blown to smithereens with one of the most misbegotten hirings in collegiate hoop history, Montana cut its losses and went back to the comfort of a homegrown commodity.
Not that Larry Krystkowiak always feels as if he's in familiar surroundings. After all, when he graduated from Montana, it was a basketball school.
Now the season's a third gone before anyone in Missoula realizes it's even started.
"When I was here before, the football program was just kind of there and people couldn't wait for us to start playing," he said. "Now the roles are reversed. I guess my job is to try and balance it out, to get it cranked back up again."
For the young and short of memory, Krystkowiak is the only three-time MVP in Big Sky history, the conference's No. 3 all-time scorer and a nine-year NBA pro. He played under Mike Montgomery (now coaching in the NBA with Golden State), served as an assistant coach under Don Holst and even did a year's apprenticeship under another former Grizzly coach, Blaine Taylor, at Old Dominion.
In that sense, Montana didn't so much hire him as they tossed him the keys to the car.
As a bonus, they got some straight talk along with a coach with a sense of place.
In the last 20 years, no Big Sky program put together more 20-win seasons than UM – though the last of those was 1997. What truly set Montana apart, however, was its continuity. From Jud Heathcote's hiring as head coach in 1971, in the next five changeovers the job went to an assistant who had paid his dues – Jim Brandenburg, then Montgomery, Stew Morrill, Taylor and then Holst.
Then in 2002, former athletic director Wayne Hogan bizarrely decided the formula no longer worked and brought in an old pal, Pat Kennedy, just separated from DePaul, and declared, more or less, that Grizzlies needed to set their sights on being the next Gonzaga – never mind that one of the hallmarks of Gonzaga's rise in the basketball world was a Grizzly-esque continuity in the coaching staff.
"I always thought it was a positive to have somebody from within (get the job)," Krystkowiak said. "When Don was dismissed, the timing was interesting to say the least – you have a head coach who just went to March Madness, which is everybody's goal in the Big Sky, and he gets let go.
"This is an interesting place. You have a strike against you if you're not from Montana. I'm sure it was a tough deal for Pat to come in as an outsider, just as I've been fortunate to be from here and part of it."
Well, it was a tougher deal that Kennedy simply didn't produce. The Grizzlies made no tangible strides toward either Hogan's pipedream or their old, traditional success. And, when a fiscal scandal brought down Hogan, Kennedy took the cue – maybe the clue – to skedaddle back east.
Krystkowiak was an obvious candidate to be his replacement, but not the only one. Wayne Tinkle, the Ferris grad who followed Krystkowiak as the focal point of UM's mid-'80s teams, had already understudied under both Holst and Kennedy. But Krystkowiak had a year's experience as a head coach – he took the Idaho Stampede to within a game of the Continental Basketball Association championship last year. And when Tinkle graciously stayed on as an assistant, Krystkowiak had a co-conspirator with identical goals.
What he didn't have was a grand plan. A plan, yes, but nothing grand.
"I made the comment a number of times that I wanted us to take some baby steps," Krystkowiak said, "and not set some huge goals out in front of us. And the first thing was to restore some of the pride in the program."
That sounds like a character issue, but Krystkowiak makes one thing clear: it's a community issue, too.
Montana's slippage in basketball hasn't just been in the won-lost record.
Since Krystkowiak enrolled in school in 1982, UM's basketball attendance has dropped by a whopping 51 percent – the most drastic fall-off of any Big Sky program, and the undoing of one of college basketball's most inhospitable environments.
It's something of a cautionary tale for the Big Sky, which like it or not is better regarded when its old bellwether basketball programs, Montana and Weber State, are good.
Some of the dropoff, of course, can be traced to an obvious cause: the Grizzlies got good at something else, namely football.
Since Krystkowiak graduated in 1986, Montana has made 14 trips to the NCAA Division I-AA football playoffs and played in the title game five times. Football Saturdays have taken on an impossible social air in Missoula – and now they stretch deep into December. While big-time football powers with multiple assistant A.D.s and functionaries deal with one bowl trip, I-AA teams gear up for weekly games, at home "with facilities people doing 10 times the work they'd have to for a road trip," Krystkowiak said.
Compounding the issue is that after the Christmas break comes a month-long intercession during which the campus remains mostly empty.
Krystkowiak has found that his challenge isn't simply in motivating players.
"Basketball has to be as important to the ticket people, the SID, the staff and everybody down the line – they have to enjoy basketball and be challenged by it as much as they are the football success," he insisted. "I'm the biggest fan in the world of the football team, but when they're playing into Christmas time, everybody seems to suffer this hangover. We can't have everybody catch their breath before they start thinking about basketball."
That may be easier now. If they don't think of Grizzly basketball with Krystkowiak on the sidelines, they probably never will.
Local journalism is essential.
Give directly to The Spokesman-Review's Northwest Passages community forums series -- which helps to offset the costs of several reporter and editor positions at the newspaper -- by using the easy options below. Gifts processed in this system are not tax deductible, but are predominately used to help meet the local financial requirements needed to receive national matching-grant funds.
Subscribe to the sports newsletter
Get the day's top sports headlines and breaking news delivered to your inbox by subscribing here.
---