News > Features
Staying focused
Sun., July 24, 2005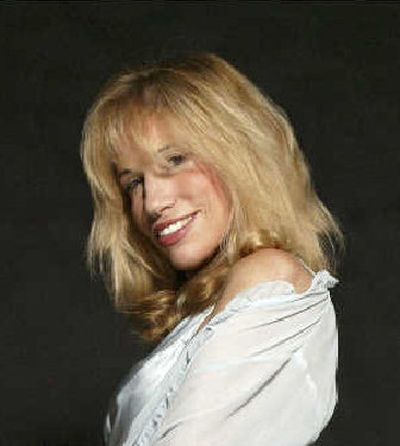 Every generation has its milestones, and for all the talk about Mick Jagger's or Paul McCartney's age, here's one that may blow your mind: Carly Simon just turned 60.
Not surprisingly, she's wearing it well.
The singer, whose seductive voice, heart-tugging songs and provocative album covers propelled her to stardom in the 1970s, celebrated her birthday June 25.
She's been busy, releasing a romantic new album of standards, "Moonlight Serenade," on Tuesday, contemplating some live dates and enjoying life with her family on her beloved Martha's Vineyard in Massachusetts.
Simon has survived some tough years, including a battle with breast cancer. Were there days where she thought she might not make it?
"Yes, of course," she says. "But there was also an opportunity for me to mobilize all the soldiers that are part of me, inside and outside, to wage war. And I thought, 'If I lose this one, it's not for not trying.' "
Her battle and recovery were detailed on the intimate album she released on Arista in 2000, "The Bedroom Tapes."
Simon still sounds bitter about the lack of label support following the release. She fought to buy the album back and plans to issue it on her own in the future "because it's the most meaningful of all the records for me."
But for now, she's focused on her new album, her first for Columbia Records. It is similar in style to two of her previous recordings of standards, 1981's "Torch" and 1990's "My Romance."
Teaming with Richard Perry, with whom she first worked on her 1972 breakthrough LP "No Secrets," Simon went through more than 100 songs to arrive at the 11 vintage covers she selected for "Moonlight Serenade."
There were risks involved in taking on material so closely associated with other artists, such as "I've Got You Under My Skin," a staple for Frank Sinatra. Simon's version turned out to be a highlight of the album.
"That's such a Sinatra song, but I was such a Sinatra fan," she says. "I listened to him almost exclusively for about five years, so it's natural that I would adapt his phrasing. Not that I'm trying to, it's just there by osmosis. … I sort of can't help it."
Several of the songs, including "In the Still of the Night" and "All the Things You Are," stirred special emotions for Simon, but probably none so much as "Alone Together."
"I had a real history with that song and I didn't know it," she says. "It was written by Arthur Schwartz, who was my parents' closest friend. And it was written for his wife, who was my mother's closest friend, who died very young. My mother was the guardian for her son."
The daughter of Simon & Schuster co-founder Richard Simon, Simon has been coming to Martha's Vineyard "since I was 9 months old, on and off, until 1970, when James (Taylor) and I built a house here."
She and fellow singing star Taylor were among the most glamorous couples in the history of rock, and had two children, Ben and Sally, who have followed their parents into the music business.
Following her 1983 divorce from Taylor, he initially lived in the house but eventually sold it to her "for a farthing," as she recalls with a chuckle.
Though Simon is notoriously stage-shy and rarely plays in public, she's contemplating doing some live dates in conjunction with the new release.
"I'm a little bit better," she says of her battles with stage fright. "But I retain that childhood apprehension about going to the doctor, sitting in the waiting room, and the butterflies come. And you just want to run out the door, but your mother's there and she's saying, 'No, stop it. You're going to have an inoculation.' "
Simon has written at least 10 new songs and admits that she'd love to try them out live.
"Now when I do perform concerts, most people want to hear my greatest hits. They don't really have the same agenda (regarding) new songs, 'cause they want to hear 'You're So Vain,' 'Nobody Does It Better,' 'You Belong to Me' and 'Jessie,' " she says.
"But you know, I would love to be able to (play new songs). Maybe it's clubs. I could write the songs that are in my heart and play them to fresh audiences."
Local journalism is essential.
Give directly to The Spokesman-Review's Northwest Passages community forums series -- which helps to offset the costs of several reporter and editor positions at the newspaper -- by using the easy options below. Gifts processed in this system are not tax deductible, but are predominately used to help meet the local financial requirements needed to receive national matching-grant funds.
Subscribe now to get breaking news alerts in your email inbox
Get breaking news delivered to your inbox as it happens.
---