Sports
Cougs can relax in last regular-season game
Sat., March 5, 2005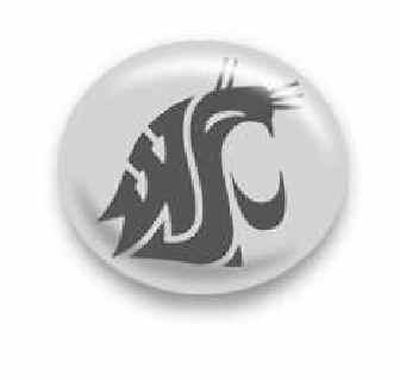 BERKELEY, Calif. – Practicing on the Hass Pavilion floor Friday afternoon, Washington State University at least had the comfort of knowing one thing: Regardless of what happens today, it is in the Pacific-10 Conference tournament.
Thursday's win at Stanford, plus a little help around the conference, ensured that much. So unlike a year ago, when the Cougars needed a win over California in the regular-season finale to make the tournament, today's game will have no immediate effect on when their season ends.
In fact, the situation this year is reversed. While WSU (12-14, 7-10 Pac-10) has clinched its berth for next week, Cal (12-15, 5-12) needs a win and some breaks to squeeze into the eighth and final spot of the tournament.
But with things looking rosy for WSU after the convincing, suffocating 59-48 victory over the Cardinal, head coach Dick Bennett said the last thing he wants his team worrying about is what Cal is thinking when the teams take the floor at 1 p.m. today.
"Maybe I should have been more proactive in talking about it, but I've chosen not to say a whole lot," Bennett explained. "I guess my thought on it is, they've been down for so long that I wanted them to start feeling more like they're capable of doing anything. I wanted them to have that feeling. If it backfires, we'll just go on from there. But rather than stand here and warn them, make them feel less confident in who they are and what they've done, let's just let it ride."
What Bennett is hoping will ride out the rest of the year is quite simply the best basketball his team has played all year. The second-year WSU coach said Friday he feels better about his team now than he has at any point since coming to the Palouse, and with two straight wins coming on the heels of an overtime loss to 24-5 Arizona, it's no surprise.
"Even though we lost the Arizona game, I think we all felt that we played well," said senior forward Chris Schlatter, who played 23 minutes Thursday with a hyperextended left elbow suffered in practice this week. "We just didn't make plays down the stretch. And then the Arizona State game gave us a little bit of confidence and we played extremely well (Thursday) against Stanford. We feel like we know what we need to do to be able to win games."
WSU can still end up anywhere in the bottom half of the tournament bracket, from the fifth seed down to the eighth. But with just one exception, they have to feel good about their chances. The top four seeds, in some order, will be Arizona, Washington, Stanford and UCLA. Throwing out two blowout losses to the Huskies, WSU is 3-3 against those other teams.
But even though WSU appears to be peaking at the perfect time, a note of caution: The Cougars still have not swept a week's worth of Pac-10 play this season and Cal, despite its recent struggles, dominated WSU in Spokane earlier this year.
"They beat us good. So we know what they can do," point guard Derrick Low said. "We're still in but we're not going to just go into the game and play to lose."
Local journalism is essential.
Give directly to The Spokesman-Review's Northwest Passages community forums series -- which helps to offset the costs of several reporter and editor positions at the newspaper -- by using the easy options below. Gifts processed in this system are not tax deductible, but are predominately used to help meet the local financial requirements needed to receive national matching-grant funds.
Subscribe to the sports newsletter
Get the day's top sports headlines and breaking news delivered to your inbox by subscribing here.
---