News > Features
It's really not too bad getting fleeced
Sat., March 5, 2005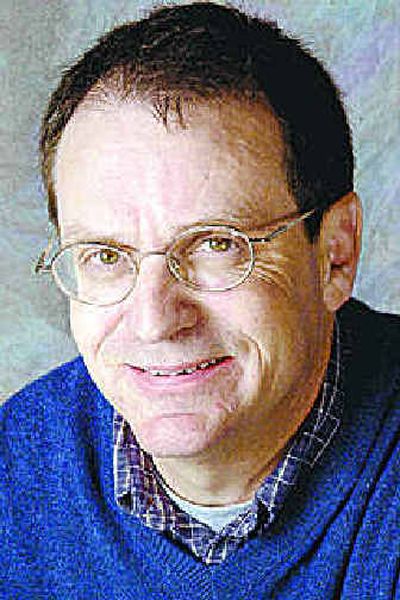 May I ask you a question, just out of curiosity?
Do you have a "go-to" garment?
I mean, something you find yourself throwing on almost every day? I am not referring to anything, you know, intimate, which is your own business and beyond the scope of my question. I am referring to an item of outerwear.
The reason I ask is that I am trying to figure out whether I am just – strange – to have such an attachment to an article of clothing.
You see, I have an item that I find myself grabbing almost every day, like Bing with his pipe, or Bono with his shades. However, this is actually a garment, not an accessory, and it appears to transcend the seasons.
I have worn it:
In the winter at 24 below.
In the spring at 45 and breezy.
In the summer at 62 and dewy.
In the fall at 48 and brisk.
And the strange thing about it is, I never even thought I needed one. Hell, it's an article of clothing that I don't think had even been invented 15 years ago.
My wife is the one who talked me into it.
"You should get one of those fleece vests," she said to me about five years ago.
"Nah," I said. "I don't like fleece vests. They don't have any, you know, arms."
"Yeah," she said. "Excellent point. You should get one anyway."
"I don't like fleece," I said. "The wind blows right through them."
"That's why you should get one of the new windproof ones," she said. "I have one and they really work."
"I still don't want one," I said.
"Fine," she said. "That's settled. I'll get you one for your birthday."
And she did. It took me all of about a week to figure out that it is, in fact, the ideal garment for practically every activity in the Inland Northwest. This thing is light, it's warm, it blocks the wind, it works great as an under-layer, it works great as an over-layer and best of all, it doesn't have any, you know, arms.
In the ensuing five years I have found it to be the go-to garment for practically everything that requires freedom of movement:
Cross country skiing.
Fly-fishing.
Golfing.
Throwing Frisbees to a dog.
Skipping rocks across a lake.
Flailing away on a roofing project.
Not only that, it has somehow proven to be ideal as an all-purpose jacket substitute. This winter, it has been all I usually needed on a mid-day dog walk. It has gotten to the point where our dog, Jack, begins to jump around as if spring-loaded when he sees me put on my fleece vest.
The dog is often disappointed, however, because I wear it for practically everything. Heck, I wear it to the office, I wear it to the grocery store and I even wear it around the house. It beats turning up the thermostat.
As a matter of fact, I am wearing it right now. It turns out to be excellent column-writing apparel, keeping me warm and also keeping my arms free so I can have easier access to my veins, in case I need to open one to get the ideas flowing.
Oh, and I forgot to mention one other thing about this vest. This vest has the word "Marmot" emblazoned on the breast. That is actually the name of the brand, but I prefer to think of it as an expression of my regional pride.
The marmot is the Inland Northwest's official rodent, or at least it should be. I personally have led several failed drives to rename the Spokane Indians baseball team the Spokane Marmots.
So I wear the name "Marmot" proudly on my vest as a kind of mystical bond between myself and our noble regional rodent, the way a warrior might wear an eagle feather or a hunter might wear a bear's tooth.
Oh, brother. I just re-read that last sentence and realize I have answered one of my original questions: Am I just strange? Yup.
I accept that. The real question remains: Am I the only one?
Local journalism is essential.
Give directly to The Spokesman-Review's Northwest Passages community forums series -- which helps to offset the costs of several reporter and editor positions at the newspaper -- by using the easy options below. Gifts processed in this system are not tax deductible, but are predominately used to help meet the local financial requirements needed to receive national matching-grant funds.
Subscribe now to get breaking news alerts in your email inbox
Get breaking news delivered to your inbox as it happens.
---