News > Features
'Da Vinci Code' keeps on rolling
Thu., March 10, 2005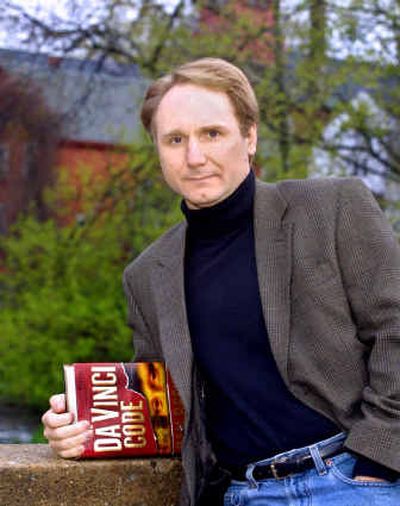 Two years ago this month, Doubleday published a historical thriller with an announced first printing of 85,000 and high hopes that a little-known writer named Dan Brown would catch on with the general public.
"We surely expected to have a huge success, but I don't think anyone dreamed it would become a historic publication," says Stephen Rubin, president and publisher of the Doubleday Broadway Publishing Group.
If the "Harry Potter" books stand as the essential popular read for young people, then "The Da Vinci Code" has captured the crown for grown-ups. A word-of-mouth sensation from the moment it came out, Brown's controversial mix of storytelling and speculation about the origins of Christianity remains high on best-seller lists.
Twenty-five million books in 44 languages are in print worldwide, and no end is in sight. Booksellers expect "The Da Vinci Code" to remain a best seller well into 2005. A planned film version by Oscar-winning director Ron Howard ("A Beautiful Mind") should bring in even more readers.
And at a time when consumers are supposedly minding their budgets, sales for the $24.95 hardcover have been so good that Doubleday still has set no date for a paperback.
"It's been our No. 1 fiction book for two years in a row, and I can't remember another time that happened," said Bob Wietrak, vice president of merchandising for Barnes & Noble Inc.
About the only books that seem able to keep up are Brown's previous novels.
"Deception Point," first released in 2001, now has 3.7 million copies in print, according to Simon & Schuster, Brown's previous publisher. "Angels and Demons," published in 2000 and featuring "Da Vinci" protagonist Robert Langdon, has more than 8 million copies in print.
A special illustrated edition of "The Da Vinci Code" has more than 900,000 copies in print. An illustrated "Angels and Demons" is coming this spring.
While readers and booksellers crave Brown's next Langdon thriller, "The Solomon Key," the author apparently is no hurry. According to Doubleday, Brown is simply "researching and writing his next novel."
Publishers and booksellers say the success of "The Da Vinci Code" comes from its combination of narrative excitement and provocative – and disputed – historical detail.
"It just proves that people want more substance in their books. They like a good, meaty read," says Laurence J. Kirshbaum, chairman of the Time Warner Book Group.
Local journalism is essential.
Give directly to The Spokesman-Review's Northwest Passages community forums series -- which helps to offset the costs of several reporter and editor positions at the newspaper -- by using the easy options below. Gifts processed in this system are not tax deductible, but are predominately used to help meet the local financial requirements needed to receive national matching-grant funds.
Subscribe now to get breaking news alerts in your email inbox
Get breaking news delivered to your inbox as it happens.
---