A&E > Entertainment
New video game rating debuts
Fri., March 11, 2005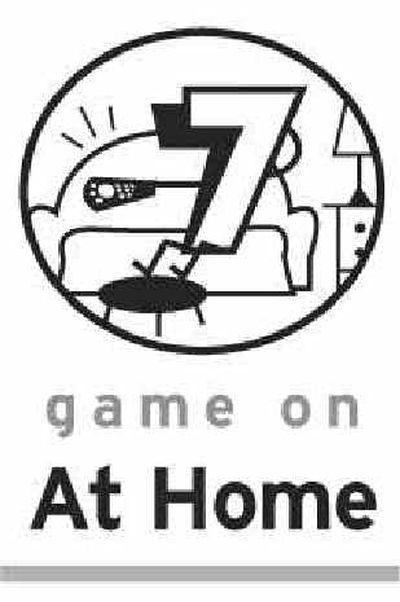 The Entertainment Software Rating Board (ESRB), the body that administers the rating system for video and PC games, announced last week it's adding a new rating category: E10+, for ages 10 and older. According to the ESRB, games that will carry the E10+ rating might contain moderate amounts of cartoon, fantasy or mild violence and minimal suggestive themes.
"The new E10+ rating category will provide consumers, particularly parents, with more precise guidance on the age appropriateness of certain titles, fulfilling our goal of helping ensure that the right games are selected for their children and families," said Patricia Vance, president of the ESRB.
Still, I think this added category could make the task of rating games more difficult. I mean, is "Shrek" an E-rated game or an E10+? It has plenty of punching, perils and some slight innuendo. And how about comic book titles like "Batman" or "Superman"? Do some T (teen)-rated games slip back to be E10+?
We'll have to wait and see, as no announced games have yet been awarded the new label. As a parent, though, I'm all in favor of better content descriptions.
Xbox 'Star Wars' update debuts
It was a big week for Xbox "Star Wars" fans. To satisfy their forceful hunger as they await the May release of "Revenge of the Sith," both for consoles and the silver screen, Xbox gamers feasted not only on the new squad-based shooter "Rebel Commando," but also on a free online update for last fall's bestselling "Battlefront."
The Xbox Live update, in addition to fixing some holes gamers found in the online code, includes the ability to host battles with up to 32 players, a first for Microsoft's online service. The requirements to host a 32-player game are a bit stiff: You'll essentially need a T-1 connection to host the frenzied blaster fracas.
In addition, the folks over at LucasArts have uploaded a new level that can be used both on and offline: Jabba's palace. The hideout is a pretty faithful reproduction of the smoke- filled, dank corridors found in "Return of the Jedi," down to Han Solo frozen in carbonite on the wall. The map's tight catacombs make for claustrophobic firefights unlike anything else in "Battlefront."
50 Cent will bust a move
50 Cent's been shot and shot at in real life. Soon, the rapper will be dodging bullets on your TV screen as 50 takes aim on the video games market.
VU Games announced last Friday it will unveil "50 Cent: Bulletproof" at the Electronic Entertainment Expo in May. The game's official Web site ( www.the50centgame.com) is under construction, though a page at MTV.com has an edited version of the game's trailer.
The rapper will contribute music to the game that follows him through the New York underworld.
"It's a fantasy version of my life," 50 said. "I plan to shake up the video game world like I did the rap world – I'm pulling no punches with my game." Based on the gunplay in the video on the MTV.com page, he's not kidding.
Dirty Harry games are planned
Are classic films making a comeback on the console screen? First "Scarface" was announced, then "The Godfather." Now, it's "Dirty Harry."
Clint Eastwood, fresh off his outstanding Oscar outing where he took home gold statuettes, will lend his likeness and his voice to Inspector Callahan in titles being developed by Warner Bros. Interactive for the next generation of gaming consoles, expected in stores next winter.
"This will be an opportunity to satisfy the many requests over the years to continue the 'Dirty Harry' legacy," Eastwood said.
Go ahead: Make his day.
Local journalism is essential.
Give directly to The Spokesman-Review's Northwest Passages community forums series -- which helps to offset the costs of several reporter and editor positions at the newspaper -- by using the easy options below. Gifts processed in this system are not tax deductible, but are predominately used to help meet the local financial requirements needed to receive national matching-grant funds.
Subscribe to the Spokane7 email newsletter
Get the day's top entertainment headlines delivered to your inbox every morning.
---