News > Spokane
Tacoma man faces charge of buying gun for snipers
Thu., March 17, 2005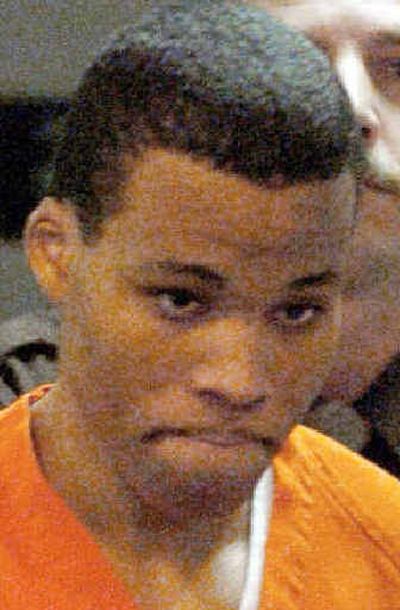 SEATTLE – A 36-year-old Tacoma man was indicted Wednesday on a charge that he bought a rifle for the Washington, D.C.-area snipers – though not the weapon used in those shootings.
A federal grand jury indicted Earl L. Dancy Jr. on one count of making a false statement in connection with the acquisition of a firearm. He is expected to make his initial appearance in federal court in Tacoma later this month.
On a federal form when he bought a .308-caliber Remington rifle from Bull's Eye Shooter Supply in Tacoma, Dancy claimed he intended to use the weapon himself, the U.S. attorney's office said. But during the November 2003 trial of John Allen Muhammad, he admitted under oath he bought it for Muhammad.
Muhammad, 44, and his teenage accomplice, Lee Boyd Malvo, lived in the Tacoma area before heading east and beginning a terrifying string of random sniper shootings that left 10 dead in October 2002.
Muhammad is on Virginia's death row after being convicted of the Oct. 9, 2002, murder of Dean Harold Meyers.
Malvo, 19, admitted being the trigger man and has been sentenced to life in prison for two of the killings. He cannot face the death penalty because the Supreme Court recently barred the death penalty for juveniles; Malvo was 17 at the time of the slayings.
The Remington .308, model 700, is not believed to have been used in any Washington, D.C. area shootings. However, in 2002, two men who were driving through a field in Tacoma found it sitting – loaded – on a bipod, pointed toward a nearby apartment building.
The witnesses heard someone running through the bushes and called police, who took possession of the rifle.
Dancy admitted in his testimony that he reported the rifle stolen, at Muhammad's request, after it was found.
Dancy was a friend of the pair when they lived in Washington state. He owned the .45-caliber handgun used to shoot 21-year-old Keenya Cook in February 2002 in Tacoma.
Malvo told psychiatrists that he killed the young woman, according to court documents. It was Muhammad's way of testing him, he said.
Making a false statement in connection with buying a firearm is punishable by up to 10 years in prison, a $250,000 fine and three years of supervised release.
Bull's Eye Shooter Supply, where Dancy bought the Remington, is the same store where authorities believe Muhammad and Malvo stole the Bushmaster rifle they used in the shooting spree. A federal investigation determined the Bushmaster was one of 200 or more guns missing from Bull's Eye that the owner at the time, Brian Borgelt, could not account for.
Local journalism is essential.
Give directly to The Spokesman-Review's Northwest Passages community forums series -- which helps to offset the costs of several reporter and editor positions at the newspaper -- by using the easy options below. Gifts processed in this system are not tax deductible, but are predominately used to help meet the local financial requirements needed to receive national matching-grant funds.
Subscribe now to get breaking news alerts in your email inbox
Get breaking news delivered to your inbox as it happens.
---