News > Features
If healthy, drink only when thirsty
Thu., March 31, 2005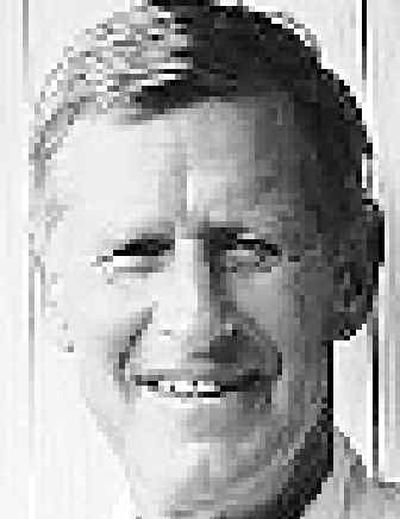 Dear Dr. Gott: I found your column that advised against drinking eight glasses of water daily disappointing.
I force myself to consume at least eight glasses a day, in addition to my tea and juice at breakfast, my milk at lunch and my various fluids in the evening. I have benefited greatly.
Dear Reader: You might have benefited equally greatly if you had listened to your body's thirst demands, and consumed fluids only when your thirst center told you to do so.
To my knowledge, there is no reason why healthy people in routine circumstances need to consume additional fluids over and above what their bodies are calling for.
Keep in mind, the exceptions to this observation are multiple and include strenuous physical activity in temperate environments, obvious fluid loss in hot environments and anticipated fluid losses (or demands) during athletic activity.
Unless you run marathons in July, you do not need to "load up" on fluids unnecessarily. Try cutting down to discover if your health benefits from fluid consumption are real.
Dear Dr. Gott: I have irritable bowel syndrome but my main complaint, at age 61, is intestinal gas. I constantly pass this gas, cannot control it but work in the restaurant industry, which is embarrassing.
I'm not taking any prescription drugs and have had no success with Gas-X, Charcotabs, Gas Relief and other over-the-counter remedies. Dieting has been useless. Can you help me?
Dear Reader: Probably not.
As we get older, all of us tend to suffer from intestinal gas. (Perhaps this was the basis for calling us senior citizens "old farts.")
This problem (the gas, not the labeling) can be worsened by intestinal disorders such as IBS. Because you have obviously been under the care of a gastroenterologist (or at least should be), I suggest that you return to him or her for advice.
While you are awaiting your appointment, avoid beans and other gas-producing foods, and try Beano, a product that often lessens the formation of intestinal gas.
Good luck.
To give you related information, I am sending you a copy of my Health Report "Irritable Bowel Syndrome."
Other readers who would like a copy should send a long, self-addressed, stamped envelope and $2 to Newsletter, P.O. Box 167, Wickliffe, OH 44092-0167. Be sure to mention the title.
Local journalism is essential.
Give directly to The Spokesman-Review's Northwest Passages community forums series -- which helps to offset the costs of several reporter and editor positions at the newspaper -- by using the easy options below. Gifts processed in this system are not tax deductible, but are predominately used to help meet the local financial requirements needed to receive national matching-grant funds.
Subscribe now to get breaking news alerts in your email inbox
Get breaking news delivered to your inbox as it happens.
---