News > Features
'Tru Calling' returns in two-hour episode
Thu., March 31, 2005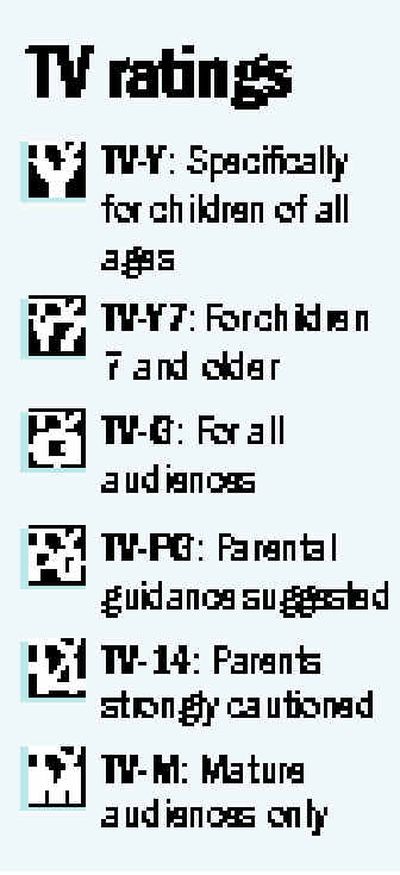 Proof that spring is the season of rebirth and renewal arrives with the return of "Tru Calling" (8 p.m., Fox). For those who need their memory jogged, "Calling" stars Eliza Dushku as Tru, a morgue assistant with the magical ability to relive the preceding 24-hour period. This enables her to address problems in her personal and family life, and to save the lives of some of the folks she meets on a mortuary slab. Jason Priestly co-stars as Jack, her fellow coroner.
"Calling" returns with a two-hour episode, pre-empting "The OC" for the evening. Apparently there's nothing Tru could do for the supernatural Fox drama "Point Pleasant," which has joined "Jonny Zero" on primetime's Boot Hill. I have a feeling the ratings reaper may soon arrive for "Life on a Stick" as well.
Otto Bismark, the iron-fisted chancellor who created modern Germany, is credited with the oft-quoted remark that passing legislation and making sausages are similar in that you really don't want to look too closely at either process. Let's add creating a talk-radio network to that list, too.
The documentary "Left of the Dial" (8 p.m., HBO) chronicles the chaos behind the scenes of the launch of Air America, the liberal-tilting network meant to bring some balance to AM talk radio.
While "Dial" is clearly sympathetic to Air America's mission, it hardly shows the network's talent in a flattering light.
Standup comic and morning host Marc Maron works through a series of personal anxieties he probably prefers were not captured on film. Randi Rhodes, a popular Florida DJ and Air America star, feels slighted by the press attention lavished on Al Franken and Janeane Garofalo, who have never hosted a radio show.
Air America's on-air glitches, management meltdown and financial woes almost cripple the network and provide plenty of fodder for its right-wing critics.
Despite this trial by fire, Air America has survived for a year, and has thrived in some markets and can now be heard in more than 50 cities and on satellite radio.
Tonight's highlights
Another elimination on "Survivor" (8 p.m., CBS).
A motorcycle cop (Mel Gibson) avenges his family's murder in the 1979 punk apocalypse thriller "Mad Max" (8 p.m., AMC).
A suicide may be linked to a mass murder on "CSI" (9 p.m., CBS).
Domino theories on "The Apprentice" (9 p.m., NBC).
A choir member vanishes on "Without a Trace" (10 p.m., CBS).
Carter's desperate moment on "ER" (10 p.m., NBC).
Scheduled on "Primetime" (10 p.m., ABC): A pharmaceutical bazaar just south of the border; alleged police racism in Milwaukee; a woman's Peeping Tom nightmare.
Cult choice
A knife-wielding killer boards a train ferrying a fraternity house costume party and magic show in the 1980 shocker "Terror Train" (7:20 p.m., Fox Movie Channel), starring Ben Johnson and Jamie Lee Curtis.
Series notes
A new producer on "Joey" (8 p.m., NBC) … On back-to-back episodes of "Jake in Progress" (ABC), magazine dreams (8 p.m.), bedroom communities (8:30 p.m.) … Wrestling on "WWE SmackDown!" (8 p.m., UPN) … On back-to-back episodes of "Blue Collar TV" (WB), one brick shy of a load (8 p.m.), the feedbag (8:30 p.m.) … Lily Tomlin guest stars on "Will & Grace" (8:30 p.m., NBC).
All in the family on "Extreme Makeover" (9 p.m., ABC)… The competition continues on "The Starlet" (9 p.m., WB).
Late night
Denzel Washington and Faith Evans appear on "Late Show with David Letterman" (11:35 p.m., CBS) … Jay Leno hosts Jimmy Fallon and Jimmy Eat World on "The Tonight Show" (11:35 p.m., NBC) … William Shatner, Sugar Ray Leonard and Kasabian appear on "Jimmy Kimmel Live" (12:05 a.m., ABC).
Penelope Cruz and Will Arnett chat on "Late Night with Conan O'Brien" (12:35 a.m., NBC) … Craig Ferguson hosts Madchen Amick on "The Late, Late Show" (12:37 a.m., CBS).
Local journalism is essential.
Give directly to The Spokesman-Review's Northwest Passages community forums series -- which helps to offset the costs of several reporter and editor positions at the newspaper -- by using the easy options below. Gifts processed in this system are not tax deductible, but are predominately used to help meet the local financial requirements needed to receive national matching-grant funds.
Subscribe now to get breaking news alerts in your email inbox
Get breaking news delivered to your inbox as it happens.
---