News > Business
Putting the pieces together
Wed., Sept. 14, 2005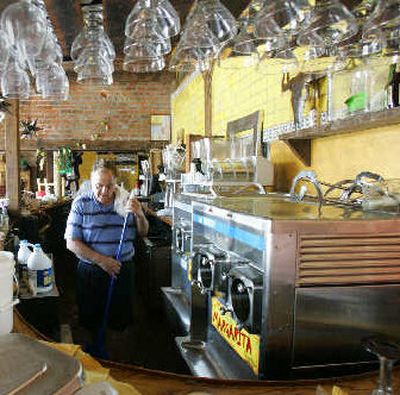 NEW YORK — Throughout the Gulf Coast, small business owners are facing the enormous task of putting their companies back together. For some, that includes reconstructing lost or ruined business records.
Owners who didn't have their records backed up at a remote location or who were unable to take their books with them have to pull together as much information as they can. In the short term, they will need the data if they're applying for Small Business Administration disaster loans. In the long term, those records will be needed for tax returns and for any future financing you seek.
If you're faced with reconstructing your records, the first bit of advice you should follow is to get someone else to help you, either an employee or someone you hire to do it. If your entire premises were wiped out, you need to focus on dealing with the insurance company, relocating and/or finding a contractor and keeping in touch with employees, customers and suppliers.
However, if you need an SBA loan in order to rebuild, your books may in fact be your biggest priority.
Pesce also suggested asking your accountant for copies of any financial or tax records for your firm. You can also get a copy of your returns, or the information on your returns from the Internal Revenue Service. The agency's Web site, www.irs.gov, has instructions.
If you can't recover any data, you'll need to start reconstructing your records bit by bit. It will be difficult and laborious but not an impossible task, Pesce said.
You may not be able to pull every last bit of information together. But you do need to show the people who might want to see your financial information, such as banks and the IRS, that you made a good-faith effort to accurately reconstruct your books.
Mark Toolan, a certified public accountant in Exton, Pa., likens the process of reconstructing books to forensic accounting, a process used by investigators in fraud cases to track down a company's records.
Reconstructing your accounts payable is likely to be the easiest task you face, Toolan said. Ask your bank for copies of all your monthly statements and canceled checks, and ask your credit card company for statements. Your suppliers can also let you know what you've paid them; they have invoices and their own bank records.
Payroll is also one of the easier parts of your books to put back together. It is simplest for businesses that outsource their payroll; the information is readily available from the suppliers. For owners whose payroll is done in-house, get copies of your payroll deposits from the government.
The most difficult part of reconstructing your books will be your accounts receivable, since there's no central place like your banking records that indicates who you've done business with. You need to pull together a list of your customers and ask them for copies of the invoices you sent them and/or the checks they sent you.
Local journalism is essential.
Give directly to The Spokesman-Review's Northwest Passages community forums series -- which helps to offset the costs of several reporter and editor positions at the newspaper -- by using the easy options below. Gifts processed in this system are not tax deductible, but are predominately used to help meet the local financial requirements needed to receive national matching-grant funds.
Subscribe now to get breaking news alerts in your email inbox
Get breaking news delivered to your inbox as it happens.
---