Sports
By the numbers
Tue., July 31, 2007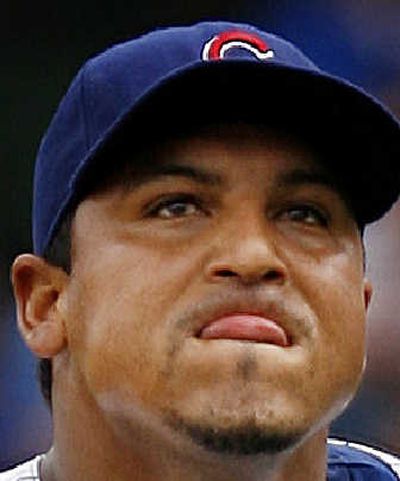 .291
Batting average of Chicago Cubs pitcher Carlos Zambrano after a three-hit outing in Sunday's 6-0 victory over the Cincinnati Reds.
45
Runs the Tampa Bay Devil Rays have been outscored by in the first inning this season (80-35).
175
Strikeouts for Baltimore Orioles' pitcher Erik Bedard this season, the most in the major leagues.
.342
Batting average of Florida Marlins' Hanley Ramirez this season, tops in the N.L.
251
Major-league leading total bases this season by Philadelphia Phillies' Jimmy Rollins.
Local journalism is essential.
Give directly to The Spokesman-Review's Northwest Passages community forums series -- which helps to offset the costs of several reporter and editor positions at the newspaper -- by using the easy options below. Gifts processed in this system are not tax deductible, but are predominately used to help meet the local financial requirements needed to receive national matching-grant funds.
Subscribe to the sports newsletter
Get the day's top sports headlines and breaking news delivered to your inbox by subscribing here.
---