UW denies Redmon request for release from commitment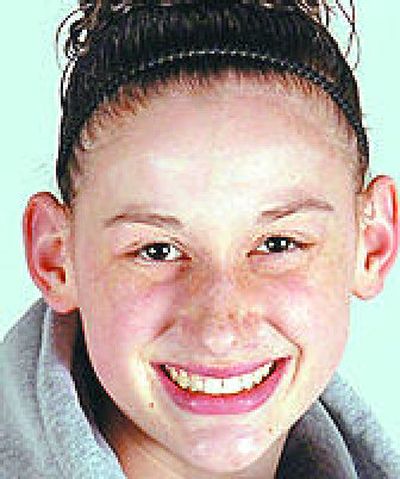 Former Lewis and Clark basketball star Katelan Redmon received word Thursday from the University of Washington that her request to opt out of her letter of intent has been denied.
Redmon signed the letter in the fall, committing to play for the Huskies and head coach June Daugherty. Since then, UW declined to extend Daugherty's contract and the coach has taken the reins at Washington State. That coaching shuffle prompted Redmon and her family to request permission to be released from the scholarship agreement in recent weeks, a request that landed on the desk of UW athletic director Todd Turner.
"He declined the release," said Chuck Redmon, Katelan's father. "And it reads simply that he was disappointed. He kind of apologized for the circumstance of what transpired. But he said he needs to protect (his program) and he doesn't want to set a precedent."
The Redmon family plans to enter an appeal through the national office for letters of intent, a process that is expected to take at least six weeks – and one that Chuck Redmon said he expects will turn out favorably for the LC standout.
"She's not going to the University of Washington," he said. "No matter what."
Should the appeal not go in Katelan Redmon's favor – and it is common for schools to release players after a coaching change – then she would lose a year of eligibility by making good on the promise not to attend Washington.
"There isn't any change in her status," a UW spokeswoman said. "She signed a letter of intent. That's her status."
Although it's not certain where Redmon would end up otherwise, there are indications that WSU, where Daugherty now coaches, would be an obvious destination. Her older sibling has already attended WSU, and her twin brother is set to start classes there this fall.
"I have said all along in this process that the game changed the day he let June go, as far as we were concerned," Chuck Redmon said. "I wouldn't say that it's (been) bitter or mean. They're just doing their job."
The Redmon family has already completed much of the appeal form, he said, and they hope to have it in the hands of the appeals committee by the start of next week.
"And then," Chuck Redmon said, "we'll see."
---