News > Idaho
Native history month kicks off
Thu., Nov. 1, 2007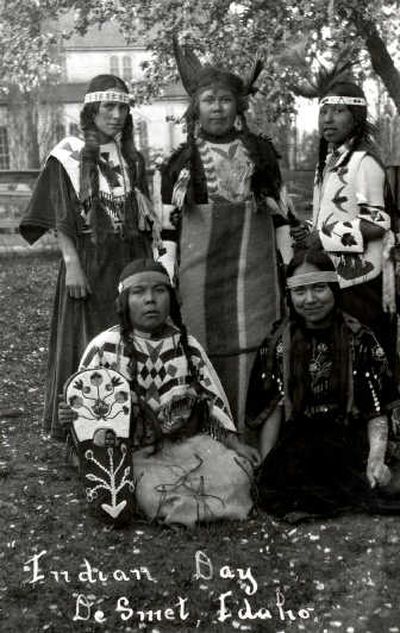 A symposium titled "Indian Identity in a Contemporary World" will kick off tonight in Coeur d'Alene and continue through November, which is Native American History Month.
The free symposium is presented by North Idaho College's Diversity Events Committee and the Human Rights Education Institute.
The reception begins at 7 p.m. at the institute, 414 S. Mullan Ave. Coeur d'Alene tribal member and educator Frank SiJohn will speak on the history of U.S. government treaties with the Coeur d'Alene Indian Nation and the significance of those treaties today. Also tonight, a related monthlong art show opens at the institute.
Other events:
"Marian Ackerman, anthropologist and NIC anthropology instructor, will present "Looking at Offensive Words and Images" Nov. 8, 7 p.m., at the institute. The presentation will focus on commonly used derogatory words and Indian mascots.
"Phillip Cernera, director of the Lake Management Department of the Coeur d'Alene Tribe, will present "Lake Coeur d'Alene: The Good, the Bad and the Ugly," Nov. 15, 7 p.m., in Molstead Library's Todd Hall on NIC's main campus. The presentation will address the tribe's stewardship of lower Lake Coeur d'Alene and a portion of the St. Joe River. These waterways were part of the tribe's original homeland, were later part of the reservation and now are held in trust for the tribe by the federal government.
"Robert Bostwick, public relations director for the Coeur d'Alene Tribe, will speak on tribal enterprises and economic development, and the impact on the tribe and the region's economy, Nov. 29, 7 p.m., in Todd Hall.
Local journalism is essential.
Give directly to The Spokesman-Review's Northwest Passages community forums series -- which helps to offset the costs of several reporter and editor positions at the newspaper -- by using the easy options below. Gifts processed in this system are not tax deductible, but are predominately used to help meet the local financial requirements needed to receive national matching-grant funds.
Subscribe now to get breaking news alerts in your email inbox
Get breaking news delivered to your inbox as it happens.
---