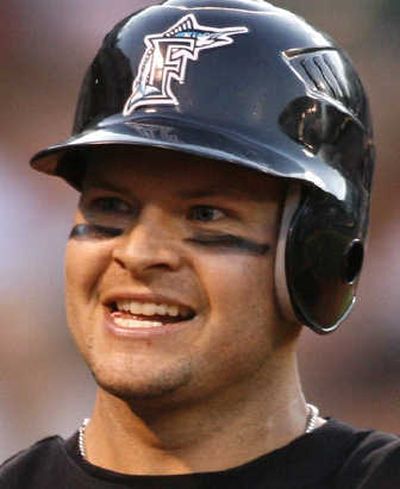 15
RBIs in a four-game series for Florida's Cody Ross, who homered and drove in five runs in a 10-5 Marlins win over Colorado. The teams combined for 79 runs in the series.
34
Stolen bases without getting caught for Philidelphia shortstop Jimmy Rollins, dating back to last Aug. 31, after swiping another in a 4-2 loss to New York.
211
Games with double-digit strikeouts for Arizona's Randy Johnson, just four shy of Nolan Ryan's record of 215. Johnson racked up 10 Ks in a 3-2 win over San Diego for his 289th win, moving ahead of Tommy John on the all-time list.
---