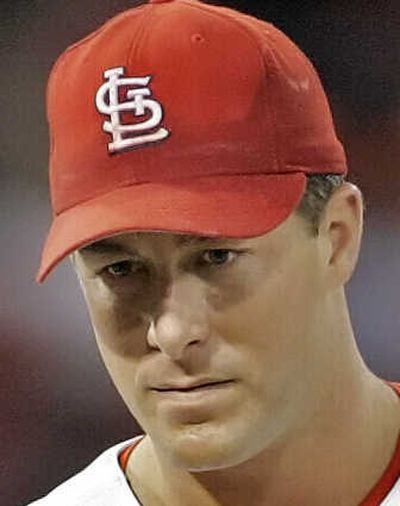 25
Months it's been since St. Louis starter Mark Mulder has won a game. The left-hander threw 16 pitches Wednesday against Philadelphia in his first start of the year before leaving with shoulder discomfort. He will be evaluated today.
80
National League-leading RBI total of Philadelphia's Ryan Howard. His total set a team record before the All-Star break, surpassing Greg Luzinski's 79 total set in 1975.
4
Past World Series MVPs in the Boston-Minnesota game – Livan Hernandez (1997), Josh Beckett (2003), Manny Ramirez (2004) and Mike Lowell (2007).
---