Sports
Hall admits Mayes
Fri., May 2, 2008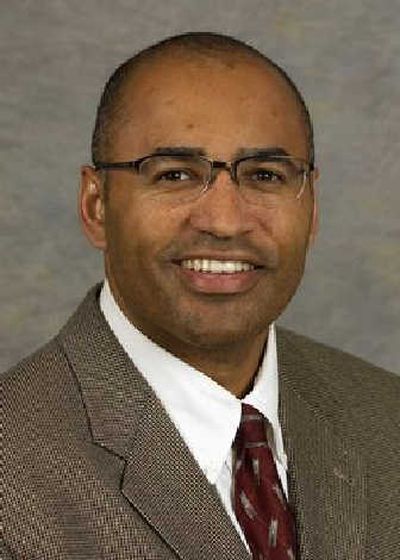 PULLMAN – It was quite the dream: a young man from a small Canadian farming town playing football at Washington State, then running his way into the National Football League.
But Rueben Mayes realized it, and now he has been elected to join the College Football Hall of Fame.
The former Cougars running back, who set records at university and national levels, is the third player from WSU to be elected.
"I feel pretty humbled – pretty humbled about the recognition, and a lot of gratitude for the people who have helped me get to this position," Mayes, 44, said. "It's just a lot of people in high school and college, as I look back, that helped me get to where I was."
The National Football Foundation announced Mayes' election Thursday, but he found out Monday when a package came to his office at WSU's business college.
Center Mel Hein, who played from 1928-30, and tackle Glen "Turk" Edwards (1929-31) are the other Cougars in the hall. WSU coaches Forest Evashevski (1950-51) and Orin "Babe" Hollingbery (1926-42) are also in the Hall of Fame.
Mayes (1982-85) became the first Cougar to reach 1,000 yards in back-to-back seasons on his way to a career 3,519 yards. He is still the school's all-time leading rusher.
Local journalism is essential.
Give directly to The Spokesman-Review's Northwest Passages community forums series -- which helps to offset the costs of several reporter and editor positions at the newspaper -- by using the easy options below. Gifts processed in this system are not tax deductible, but are predominately used to help meet the local financial requirements needed to receive national matching-grant funds.
Subscribe to the sports newsletter
Get the day's top sports headlines and breaking news delivered to your inbox by subscribing here.
---