News > Features
'Ancient' history, the novel
Thu., May 8, 2008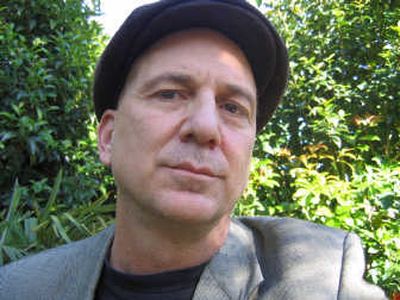 Anyone who came of age in the 1970s should remember the Symbionese Liberation Army.
The SLA was a revolutionary group known mostly for a fiery 1974 shootout with Los Angeles police in which six members died.
Less well known, though, is the story of William Harris, an SLA member not involved in the gunfight.
It's Harris' tale that Domenic Stansberry uses as the basis of his novel "The Ancient Rain," from which the former Spokane resident will read at Auntie's Bookstore on Friday.
"I can't remember whether I heard it on the radio or if I read a news clip," Stansberry, who now lives in the San Francisco Bay Area, said during a recent phone interview.
What he does remember is the specifics: Harris, in 2002, being arrested as an accessory in a 1975 bank robbery attempt that resulted in a female bystander being gunned down.
What impressed the author wasn't just the reality of the arrest, but the way it went down. Harris, a longtime investigator for a San Francisco law firm, was taken into custody by police while driving his children to school.
"So I had some empathy for him at first, I guess what you would call a knee-jerk-liberal reaction," Stansberry said. " 'Oh, here we go again. Here's the government using the 9/11 thing to grind this old political ax.' "
But as he began looking closer into the case, Stansberry began to see the other side.
"I started reading about the woman who had been shot … and I found my sympathies kind of torn," he said.
Complicating matters was the fact that, particularly in San Francisco, the case roused strong feelings on all sides of the political spectrum.
"San Francisco is quote-unquote progressive," Stansberry said, "but the rhetoric around San Francisco progressives can be just as paranoid as the rhetoric on the right-wing side. So my idea was to do something that kind of captured that from both sides."
The reaction to Stansberry's book has been largely positive. Not only did the literary-review journal Booklist cite "The Ancient Rain" as "one of the top 10 crime fiction books of the year," but Kirkus Reviews called it "brilliantly imagined" and said it "packs an emotional wallop that genre fiction rarely delivers."
That acclaim follows the Edgar Award that Stansberry won in 2005 for his novel "The Confession."
The fact that he writes "genre fiction" might surprise some, considering that Stansberry has trod in more literary circles for much of the past three decades. Not only does he teach in Vermont College's graduate long-distance creative-writing program, he is married to acclaimed poet Gillian Conoley.
Stansberry and Conoley lived in Spokane in the late 1980s. During their three-plus-year stay, Conoley worked as editor of Willow Springs, Eastern Washington University's literary magazine. She now teaches at Sonoma State University.
The trick in navigating between the two literary worlds, says Stansberry, is refusing to recognize the distinction between so-called literature and genre fiction.
"I just really try to embrace what I do and try not to worry about it," he said, pointing to an author he admires – Spokane's Jess Walter – as someone worth emulating.
"He had 'Citizen Vince,' which I love, and I don't think he intended for it to be thought of as crime fiction," Stansberry said. "But then it won the Edgar."
If Stansberry has any regret about the writing path he has taken, it's that he's never written a book set in Spokane – "except by osmosis in some kind of way," he added.
"When I was living in Spokane, I was writing a novel set in Oakland that never got published," Stansberry said. "But it was really Spokane.
"I was living right downtown … and there was enough about that place that reminded me of some old, beat-up California towns. Stockton and places like that.
"Spokane had such a great noir landscape. I really loved the western sky and all those great buildings down there."
His regret, though, was lessened by Walter's achievement with "Citizen Vince."
"Jess captured that place," Stansberry said. "And it's set in that time period when I was there. He did just a great job with that."
Local journalism is essential.
Give directly to The Spokesman-Review's Northwest Passages community forums series -- which helps to offset the costs of several reporter and editor positions at the newspaper -- by using the easy options below. Gifts processed in this system are not tax deductible, but are predominately used to help meet the local financial requirements needed to receive national matching-grant funds.
Subscribe now to get breaking news alerts in your email inbox
Get breaking news delivered to your inbox as it happens.
---