News > Features
Poetry presents a humanizing touch
Sat., May 24, 2008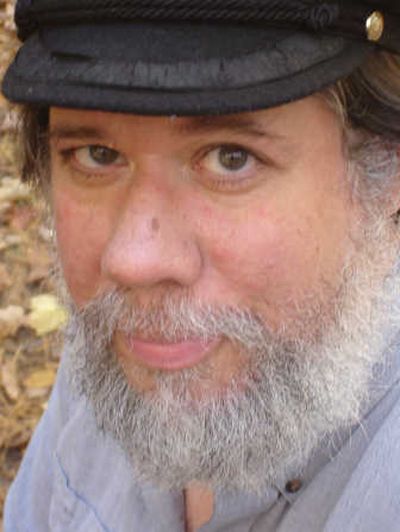 Given the vast changes that American culture is undergoing, it's relevant to pose a literary question:
Why, at this stage of the 21st century, should anyone read or write poetry?
Martin Espada has a ready answer. It's because, he told Bill Moyers, "poetry humanizes."
Espada, an award-winning poet who on Friday will give a pair of talks to Spokane-area audiences, was being interviewed 10 months ago by Moyers for the public television show "Bill Moyers Journal." He was addressing a poem written by a young student of Latina descent that spoke of the author's "wish (that) my God-gifts can grow tall so I can escape this tragedy I call life."
"There are millions of people in this country who have all kinds of prejudices and mistaken assumptions about such an individual," Espada told Moyers. "Among other things, they believe she doesn't belong here. Among other things, they believe she represents a threat both economic and cultural to the fabric of this society. There are all kinds of invisible pressures upon this person to prove them wrong. And I believe it's absolutely essential for somebody like that to write poetry."
That's when he delivered the "poetry humanizes" line.
"When I hear this young woman performing a poem in the voice of her father, someone who does not speak English, she humanizes him," Espada added. "She humanizes herself. We can never look at the immigrant, quote-unquote, the same way if we're reading or hearing the poetry that humanizes the immigrant."
Espada could be speaking about himself as well. Born in Brooklyn in 1957, Espada is the son of a Puerto Rican father and Jewish mother. Though he lived in rough neighborhoods, he ended up earning a bachelor's degree in history at the University of Wisconsin and a law degree at Northwestern University.
In the Moyers interview, Espada read a poem titled "Return," which concerned his visit to an apartment building where, as boy, he had sought help after being injured in the street:
Forty years ago, I bled in this hallway./
Half-light dimmed the brick/
like the angel of public housing./
That night I called and listened at every door:/
in 1966, there was a war on television./
As an attorney, Espada was a housing-rights advocate, following his father's path as worker for Puerto Rican civil rights. His poetry collections, beginning with 1982's "The Immigrant Schoolboy's Bolero," are marked with political commentary.
Espada received the American Book Award in 1996 for his book "Imagine the Angels of Bread" and has since received the Paterson Poetry Prize and a PEN/Revson fellowship.
He teaches at the University of Massachusetts, Amherst.
Before reading from his poetry collection "The Republic of Poetry" at 6 p.m. Friday at Auntie's Bookstore, he'll deliver a talk titled "The Redemption of Pablo Neruda" at 2 p.m. on Eastern Washington University's Cheney campus.
Espada's talking about Neruda, the Nobel Prize-winning Chilean poet, is fitting, considering writer Sandra Cisneros has called Espada "the Pablo Neruda of North American authors."
As for Neruda himself, whose work Espada teaches at U-Mass, Espada said in a 2004 interview with "Democracy Now!" broadcaster Amy Goodman that the late writer was the essence of humanity itself.
"There really is a Neruda for everyone," Espada said. "There's Neruda the love poet, Neruda the surrealist poet, the poet of historical epic, Neruda the political poet, Neruda the poet of common things, with the odes, the poet of sea and so on. But throughout it all, we see with Neruda, first of all, a great compassion for other human beings, no matter which phase of his career we're talking about. And secondly, a deep appreciation of the fact of being alive."
Local journalism is essential.
Give directly to The Spokesman-Review's Northwest Passages community forums series -- which helps to offset the costs of several reporter and editor positions at the newspaper -- by using the easy options below. Gifts processed in this system are not tax deductible, but are predominately used to help meet the local financial requirements needed to receive national matching-grant funds.
Subscribe now to get breaking news alerts in your email inbox
Get breaking news delivered to your inbox as it happens.
---