News > Idaho
Zonolite deadline draws near
Home, business owners urged to file claims over asbestos-tainted insulation
Thu., Sept. 25, 2008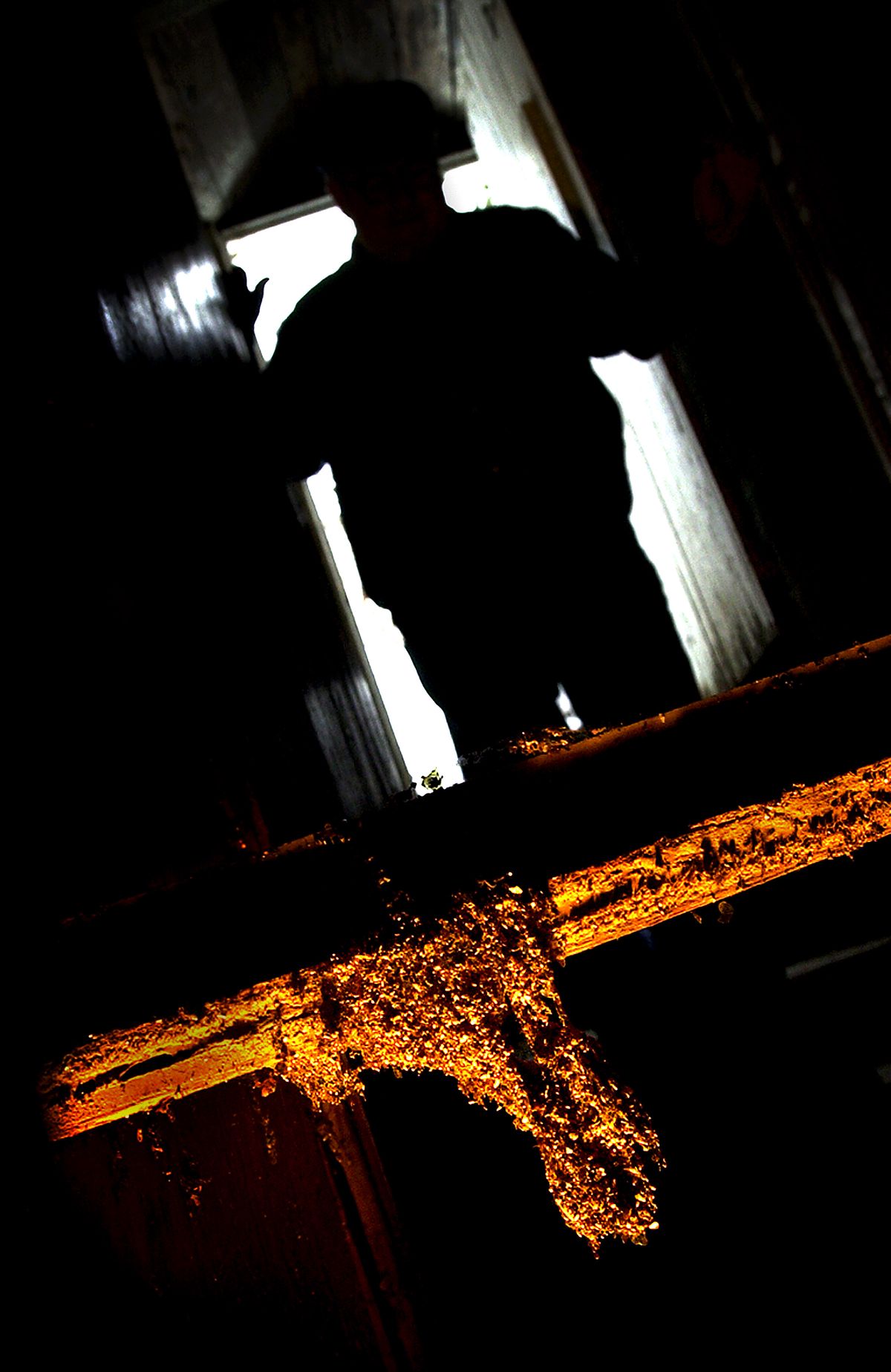 The Spokesman-Review According to government estimates, Zonolite is in 15 million to 35 million U.S. homes and businesses. (File / The Spokesman-Review)
A deadline looms for people whose homes or businesses contain Zonolite Attic Insulation, a granular, gray-gold material tainted with shards of asbestos.
Property owners have until Oct. 31 to file a claim with Zonolite's manufacturer, W.R. Grace & Co., or risk forfeiting any future compensation for removal costs.
"I'm strongly encouraging anyone who has Zonolite to file a claim," said Spokane attorney Darrell Scott, who represents clients with the insulation.
Eight years ago in Spokane County, Scott filed a class-action lawsuit on behalf of an estimated 120,000 Washington households with Zonolite. That suit was put on hold in 2001, when W.R. Grace filed for bankruptcy protection.
The Delaware bankruptcy judge has not determined whether the Washington class-action suit can move forward, Scott said. As a result, property owners with Zonolite should file a claim by the bankruptcy court's Oct. 31 deadline to protect their interests, he said.
Removing Zonolite from a sealed attic space generally runs $5 to $12 per square foot, Scott said. But some of his clients – who had Zonolite dust filter through their entire house – spent tens of thousands of dollars on cleanup.
According to government estimates, Zonolite is in 15 million to 35 million U.S. homes and businesses. The insulation was made from vermiculite mined near Libby, Mont., which contains tremolite asbestos. The needle-like fibers can cause asbestosis and mesothelioma, a rare and fatal cancer of the lung lining.
In 2003, the U.S. Environmental Protection Agency issued a Zonolite warning, telling people not to disturb the insulation. Certified experts should be hired for any remodeling jobs that involve disturbing or removing Zonolite, the EPA warning said.
For decades, Zonolite was widely marketed in northern regions. Hardware stores sold the low-cost insulation to homeowners who bought up bags of it to spread in their attics. Montgomery Ward and Sears also sold Zonolite under their own store brands.
"Something like 90 percent of the vermiculite in the world comes out of Libby, Montana," Scott said. So, if homeowners have loose-fill vermiculite insulation in their attics – which resembles fool's gold – there's a highly probability that it contains asbestos, he said.
W.R. Grace stopped selling the vermiculite insulation in 1984. The company prepared an asbestos warning label for Zonolite in the 1970s but never released it.
Vermiculite mining and processing led to an epidemic of lung disease in Libby, where four generations of local residents were exposed to the asbestos fibers. Miners and mill workers inhaled it. They also brought the dust home on their clothing, exposing their families.
In court documents, W.R. Grace's attorneys said that Zonolite insulation does not pose "an unreasonable risk of harm." Grace officials also said that nearly all of the asbestos in Zonolite was removed through the manufacturing process.
W.R. Grace recently proposed spending $6.5 million to settle its Canadian Zonolite claims. The company admitted no wrongdoing.
Zonolite's asbestos content often measures less than 1 percent, according to Scott. Despite the small number, the insulation releases high amounts of potentially lethal asbestos whenever it's disturbed.
"It's tremolite asbestos," Scott said. "It's roughly 10 times more toxic and carcinogenic than the ordinary asbestos that everyone tries to avoid."
This summer, W.R. Grace spent $4 million advertising the Oct. 31 deadline for filing Zonolite claims. The ads appeared on television and in print media, including Time magazine and Parade.
"Most people won't see the notice and most won't recognize that it applies to them," Scott said. "Most people don't know what kind of insulation they have in their attic."
Local journalism is essential.
Give directly to The Spokesman-Review's Northwest Passages community forums series -- which helps to offset the costs of several reporter and editor positions at the newspaper -- by using the easy options below. Gifts processed in this system are not tax deductible, but are predominately used to help meet the local financial requirements needed to receive national matching-grant funds.
Subscribe now to get breaking news alerts in your email inbox
Get breaking news delivered to your inbox as it happens.
---