News > Features
He'll never get past the Buck
Tue., April 7, 2009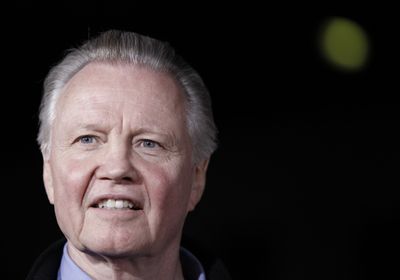 It's a film that still has the power to move, shock and disturb, 40 years after its release.
Characters, situations and lines of dialogue entered the cultural consciousness, starting with the title. Even though it was rated X, seemingly everybody saw "Midnight Cowboy."
"If anything," says movie critic Leonard Maltin, it's a film that "looks better today than it did when it first came out."
The movie cemented Dustin Hoffman's reputation as an actor's actor – Method with a capital "M." And it launched the career of his co-star, Jon Voight.
Voight had begun to make a mark in theater, done supporting roles on TV and bit parts in movies. But "Midnight Cowboy" turned him, at 30, into an overnight sensation.
"I had had indications, kind words from others, that I had talent," Voight, 70, recalls.
"I could have had a career, made an impression here or there. But to get something serious and as auspicious as this, right off, high art? Well, you don't get an opportunity like that but once."
He and Hoffman met when Hoffman was assisting his friend, director Ulu Grosbard, in rehearsals for the play that was Voight's first big break – "A View From the Bridge."
That later led Voight to send a copy of the novel "Midnight Cowboy" to Hoffman. But while the hot new star of "The Graduate" would be essential to getting the film made, the fellow who would co-star, playing the naive "stud" hustler Joe Buck to Hoffman's Ratso Rizzo, was very much up in the air.
Voight wasn't the first choice to play Buck, but he was the final one. And that set up one of the great pairings in screen history: Voight as the tall, blond Texan and Hoffman's short, feral, New York con-artist and fast-talker.
Their casting set up a great contest between the two young actors.
"We were both looking for our walks, having this great time competing and yet helping each other," Voight says. "I tried all these walks, like that Monty Python sketch, the silly walks.
"I went to bars in Texas, trying to pass as Texan, trying to get something real. He got his walk, I found mine.
"And then, I came into the makeup room and he shows up with these horrible false teeth that he'd gotten from his dentist. I was so jealous. I mean, I had a walk, he had the limp. But he had the teeth, too!"
Both actors not only have Oscars, they have continued to work and thrive in films and TV long past their natural leading-man days.
Voight, in recent years, has proved equally at home playing a pope, a reptilian river guide, a real-life president, a basketball coach, or a villain on TV's "24."
"We've both hung around, I think, because of what we established from this film from 1969," he says.
"We're both character actors. And I guess it really started on that film, 40 years ago."
The birthday bunch
Sitar player Ravi Shankar is 89. Actor James Garner is 81. Actor Wayne Rogers ("M*A*S*H") is 76. Country singer Bobby Bare is 74. Movie director Francis Ford Coppola is 70. Television personality David Frost is 70. Singer John Oates (Hall and Oates) is 60. Singer Janis Ian is 58. Actor Jackie Chan is 55. Actor Russell Crowe is 45. Actor Bill Bellamy ("Last Comic Standing") is 44. Actor Conner Rayburn ("According to Jim") is 10.
Local journalism is essential.
Give directly to The Spokesman-Review's Northwest Passages community forums series -- which helps to offset the costs of several reporter and editor positions at the newspaper -- by using the easy options below. Gifts processed in this system are not tax deductible, but are predominately used to help meet the local financial requirements needed to receive national matching-grant funds.
Subscribe to the Coronavirus newsletter
Get the day's latest Coronavirus news delivered to your inbox by subscribing to our newsletter.
---