News > Features
Brooke knows it's better
Mon., Aug. 10, 2009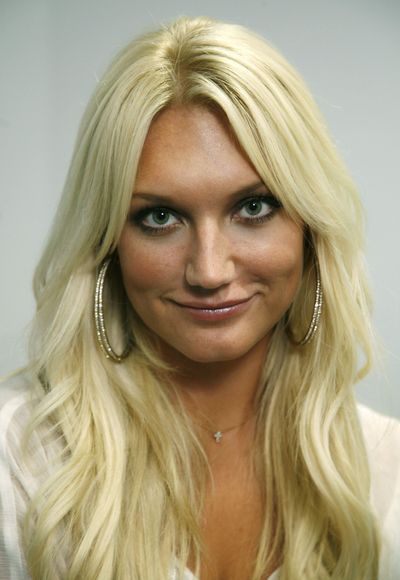 Finding out that your parents have reached a settlement in their divorce isn't normally a "happy" moment for any 21-year-old.
But when you're Brooke Hogan, and your parents have been going through a tabloid-worthy divorce, getting that kind of news is almost joyous.
"I was relieved to hear that the divorce was finally signed, sealed and delivered," she says.
"They weren't good together. … So it's like OK, everything's over, everything's done, you guys don't have to hate each other anymore."
Now that her superstar wrestler-dad, Hulk Hogan, and her mom Linda have split, Hogan is ready to move on.
While she still has her VH1 reality show, "Brooke Knows Best," she's more interested in promoting her music these days. She recently released her second CD, "The Redemption."
"I've been through so much that I feel like now at this point in my life I'm really settled, I'm really happy, I love the way my life is going," she says of the title.
"I talked about all the things I went through but it's about taking the high road, and being happy and choosing the right path."
But that isn't the same path other celebrities have taken into music, Hogan insists,
"I did the TV show to help my singing, and people think that I'm a TV star that's trying to sing now, like Heidi Montag (of MTV's "The Hills") or something," she says.
"I'm like, 'No, it's different.' The singing is the permanent thing, the TV show's what's going to come and go."
The birthday bunch
Singer/sausage king Jimmy Dean is 81. Singer Eddie Fisher is 81. Singer Ronnie Bennett Greenfield (Ronnie Spector of The Ronettes) is 66. Singer-flutist Ian Anderson (Jethro Tull) is 62. Actress Rosanna Arquette is 50. Actor Antonio Banderas is 49. Singer Neneh Cherry is 45. Singer Michael Bivins (Bell Biv Devoe, New Edition) is 41. Actress Angie Harmon is 37. Actor Ryan Eggold ("90210") is 25.
Local journalism is essential.
Give directly to The Spokesman-Review's Northwest Passages community forums series -- which helps to offset the costs of several reporter and editor positions at the newspaper -- by using the easy options below. Gifts processed in this system are not tax deductible, but are predominately used to help meet the local financial requirements needed to receive national matching-grant funds.
Subscribe to the Coronavirus newsletter
Get the day's latest Coronavirus news delivered to your inbox by subscribing to our newsletter.
---