News > Features
Minus Jon, plus house and kids
Sat., Dec. 19, 2009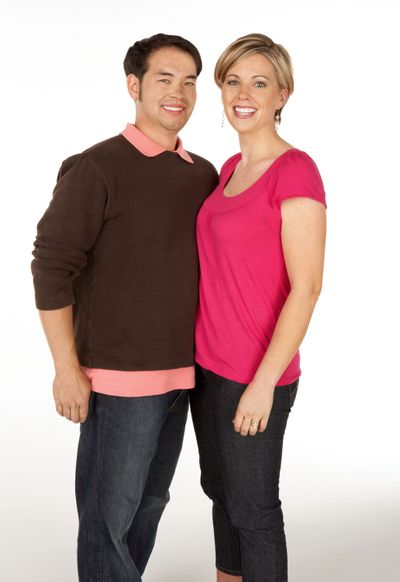 Jon and Kate Gosselin officially divorced Friday after 10 years of marriage, eight children and a year of tabloid headlines.
Kate Gosselin gets the family home in eastern Pennsylvania in the no-fault divorce agreement, according to her lawyer, Mark Momjian.
She will also continue as the primary caretaker of their 9-year-old twins and 5-year-old sextuplets.
"Divorce is always a difficult process, and in this case there's obviously the added challenge of being a celebrity and having to deal with the reality of such a large family," Momjian said. "But I know she is very excited about restructuring her life and looking forward to the new year."
The Gosselins worked out custody arrangements themselves but let an arbiter decide financial issues, he said.
They filed for divorce in June, telling viewers of TLC's "Jon & Kate Plus 8" about the split in an episode seen by more than 10 million people.
Simon says, 'See ya'?
Simon Cowell is preparing to leave "American Idol," according to the Times of London.
The newspaper reported Wednesday that Cowell is poised to sign a deal that could mean the end of his "Idol" run after next season – and the beginning of a stint as host of the U.S. version of his British hit talent competition, "The X Factor."
Bell tolls for O'Dell
Nancy O'Dell says she is leaving "Access Hollywood" after her 13-year run on the syndicated entertainment show.
O'Dell, who has appeared as a contestant on "Dancing With the Stars," will host NBC's coverage of the Tournament of Roses parade on New Year's Day.
The birthday bunch
Country singer Little Jimmy Dickens is 89. Actress Cicely Tyson is 76. Actor Mike Lookinland ("The Brady Bunch") is 49. Actress Jennifer Beals is 46. Magician Criss Angel is 42. Actress Kristy Swanson is 40. Actress Alyssa Milano is 37. Actor Jake Gyllenhaal is 29. Actress Marla Sokoloff is 29. Rapper Lady Sovereign is 24.
Local journalism is essential.
Give directly to The Spokesman-Review's Northwest Passages community forums series -- which helps to offset the costs of several reporter and editor positions at the newspaper -- by using the easy options below. Gifts processed in this system are not tax deductible, but are predominately used to help meet the local financial requirements needed to receive national matching-grant funds.
Subscribe to the Coronavirus newsletter
Get the day's latest Coronavirus news delivered to your inbox by subscribing to our newsletter.
---