News > Features
It's been a long rodent
Mon., Dec. 28, 2009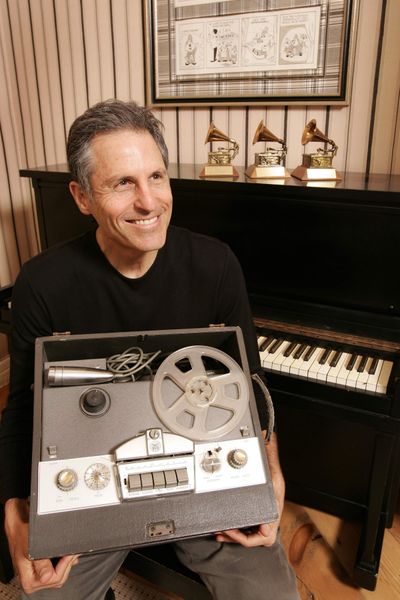 All Ross Bagdasarian Jr. wanted to do in the late '70s was pay tribute to his father, Ross Bagdasarian Sr., the man who created Alvin and the Chipmunks.
He decided to release the album "Chipmunk Punk," eight years after his father's death.
"I thought I would do it for about a year," Bagdasarian says. "I really revered my father and I wanted his passing not to be something completely forgotten. I wanted people to appreciate what he created."
He's still creating projects for the three singing rodents, who show no sign of retiring.
The 2007 feature film "Alvin and the Chipmunks" sold more than $360 million in tickets worldwide and generated more than $127 million in DVD sales.
Now the furry gang is back with "Alvin and the Chipmunks: The Squeakquel."
Bagdasarian says he thinks the Chipmunks remain popular because three generations have grown up with their antics.
In 1958, under the name of David Seville, Bagdasarian Sr. wrote the No. 1 hit "The Chipmunk Song" – and the family business was established.
Bagdasarian Jr. has been asked many times to make the Chipmunks a little edgier, but he says that's not going to happen under his watch.
"We believe in who these characters are and we will not allow them to be pushed in a direction that is not true to who they are," he says.
"You know we could do a joke that people would really howl at, but would be wrong for your character to give and you just started to kill off that character if you do it."
The birthday bunch
Comic-book creator Stan Lee is 87. Actor Martin Milner is 78. Actress Nichelle Nichols ("Star Trek") is 77. Actress Maggie Smith is 75. Singer-keyboardist Edgar Winter is 63. Actor Denzel Washington is 55. Country singer Joe Diffie is 51. Comedian Seth Meyers is 36. Singer John Legend is 31. Actress Sienna Miller is 28. "American Idol" runner-up David Archuleta is 19.
Local journalism is essential.
Give directly to The Spokesman-Review's Northwest Passages community forums series -- which helps to offset the costs of several reporter and editor positions at the newspaper -- by using the easy options below. Gifts processed in this system are not tax deductible, but are predominately used to help meet the local financial requirements needed to receive national matching-grant funds.
Subscribe to the Coronavirus newsletter
Get the day's latest Coronavirus news delivered to your inbox by subscribing to our newsletter.
---