News > Features
Many parents hate homework, too
Some educators question value of assignments
Mon., Feb. 2, 2009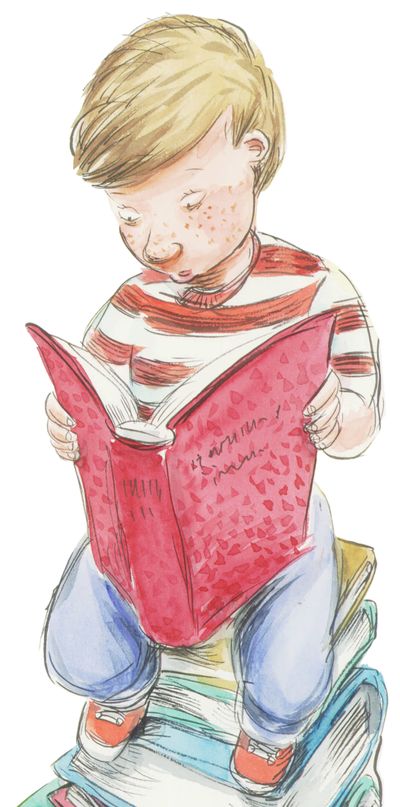 Backpack bulging, worksheets galore, read this, study that … all after seven hours in school already. If you think kids are the only ones who disagree with teachers about the need for homework, you may be surprised to learn that many parents don't like homework any more than their kids do.
A new survey shows that parents and teachers don't always agree on why homework is assigned – or how involved parents should be in helping their kids get it done.
Ask kids about the dreaded "H" word and you'll hear something similar to what Sabrina Martin, a third-grader at Wood Acres Elementary School in Bethesda, Md., told us.
"I'd rather not do it, but I know I have to," said Sabrina, 8.
Teachers say homework is important in the learning process and can help kids develop study and organizational skills. They say kids need to practice what they've learned in school so that the material sticks in their brain.
Some teachers say they give homework to get parents involved in the learning process.
"My hope is that they will have a conversation with their kids about the homework so it is not just a drill," said Sue Ann Gleason, a first-grade teacher at Cedar Lane Elementary School in Ashburn, Va.
There is a big debate among educators about how much homework, and what kind, really helps kids learn.
Harris Cooper, a professor of education and psychology at Duke University, is an expert on homework. He said there is very little evidence that most homework in elementary school helps kids learn.
Reading is important, he said. Some studies show that kids in second through fifth grades do better on tests when they complete short assignments that practice basic skills that will be on the test.
Those skills can be in any subject, Cooper said, including math and spelling. Young kids should not get homework in areas that haven't been completely explained in school.
But a survey of parents and teachers showed that many parents believe teachers give homework to kids on subjects they haven't learned well in school.
In fact, 68 percent of the parents surveyed said that teachers use homework to cover material they haven't had time to teach in class. Only 17 percent of teachers said that is why they assign homework.
The survey also showed that a lot of parents wish they were less involved in homework. But most teachers don't think parents are involved enough.
Sabrina said she doesn't ask her parents to help her much at all – and that's the way her teacher wants it.
"We are not allowed to ask our parents, unless it is a challenge," she said. "She wants to see what we can do by ourselves."
One of the big issues is exactly how much homework makes sense to help kids learn.
Researcher Cooper says studies show that up until fifth grade, homework should be limited. Kids in middle school shouldn't be spending more than 90 minutes a night on homework; in high school, the limit is two hours, he says.
Cooper also has a little advice for elementary school teachers doling out homework to kids: Make the assignments fun.
Teacher Gleason agrees.
"The best homework is when I choose a piece of literature for a particular child because it will tickle his or her funny bone," she said. "Learning should be fun."
Local journalism is essential.
Give directly to The Spokesman-Review's Northwest Passages community forums series -- which helps to offset the costs of several reporter and editor positions at the newspaper -- by using the easy options below. Gifts processed in this system are not tax deductible, but are predominately used to help meet the local financial requirements needed to receive national matching-grant funds.
Subscribe now to get breaking news alerts in your email inbox
Get breaking news delivered to your inbox as it happens.
---