News > Features
Cher lies low when in Sin City
Tue., Feb. 24, 2009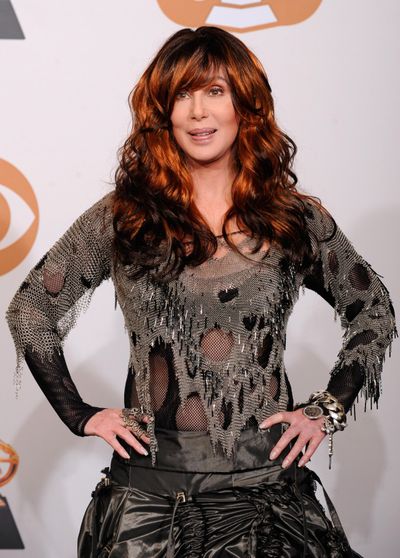 Cher's concert stand in Las Vegas may be the ultimate representation of Sin City: It's decadent, glitzy, oversized, over-the-top and a thrill-a-minute experience.
But when she leaves the Colosseum at Caesars Palace at the end of her performance, the 62-year-old singer leads a lifestyle quite opposite from the kind that Las Vegas has come to represent.
"I like to go out, do my work and then come home," Cher says.
Unlikely words from a woman who has represented quite the opposite over her nearly five-decade career (as the barely-there outfits she dons in her show reflect). In a recent interview, Cher – who kicks off the second phase of her concerts at Caesars Palace this month – talked about her show, life in Vegas and why elephants shouldn't be in zoos.
Question: What was the first season of shows like in Vegas?
Answer: The schedule is a dream schedule. The only thing that I kind of didn't anticipate for some reason, I don't know where my brain is, but I didn't anticipate the dryness getting to my throat the way it did. … So when I'm there, I have to kind of live like a nun and not talk during the day, but that's the only unusual thing.
Q.: How do you not talk during the day? Is it hard?
A.: Yeah. … It's so hard for me, I just really have to think about it and just not speak, but I have to remind myself about 100 times a days, because I'm not the kind of person that doesn't want to talk.
Q.: What's the best part of getting back to Vegas?
A.: Look, performers love to perform – that's the thing that we do. I think one of the best things was being able to imagine anything that I wanted, anything that I came up with we could do, because this theater is unbelievable. I come home twice a week, so I'm kind of at home. … I'm not there that much, but it takes me 40 minutes to get home (in the Los Angeles area), it's like doing a show from my bedroom.
Q.: What kind of sound will your new CD have?
A.: It's hard to put a label sometimes on songs, but it's a little bit more guitar-oriented, a little bit more like "I Found Someone" feeling, and there's some stuff that's still sort of guitar-oriented, but it's got a Southern feeling to it. You know, I just find songs that I like and then I do them and hopefully they make something cohesive.
Q.: What do you do when you're not working on your music?
A.: I have a school in Africa. I just got back from Kathmandu (Nepal) and I'm working with some Tibet children there, and I just got back from (the Los Angeles) city hall … to try and save the life of this elephant, Billy, in the L.A. zoo. I just don't want this elephant to die … he has so much anxiety. He's been alone there forever. … Elephants should not be in zoos. Elephants don't live in zoos, they die in zoos.
The birthday bunch
Actor Abe Vigoda is 88. Actor Dominic Chianese is 78. Movie composer Michel Legrand is 77. Actor James Farentino is 71. Actor Barry Bostwick is 64. Singer-producer Rupert Holmes is 62. Actor Edward James Olmos is 62. Musician George Thorogood is 59. News correspondent Paula Zahn is 53. Singer Michelle Shocked is 47. Actor Billy Zane is 43.
Local journalism is essential.
Give directly to The Spokesman-Review's Northwest Passages community forums series -- which helps to offset the costs of several reporter and editor positions at the newspaper -- by using the easy options below. Gifts processed in this system are not tax deductible, but are predominately used to help meet the local financial requirements needed to receive national matching-grant funds.
Subscribe to the Coronavirus newsletter
Get the day's latest Coronavirus news delivered to your inbox by subscribing to our newsletter.
---
Subscribe and log in to the Spokesman-Review to read and comment on this story