News > Spokane
Cops seek help finding reckless motorcyclist
Thu., May 21, 2009
A motorcyclist eluded police at least twice recently, and officers are asking for help identifying him.
Police have ended two pursuits because they were too dangerous, and several people have reported the same man driving recklessly in north Spokane neighborhoods, police said Wednesday.
The motorcyclist is described as a larger-build, white man who wears a blue-and-white or black-and-white patterned helmet, police said.
The motorcycle is a lime green Kawasaki VX12 Ninja with two round taillights and a shortened muffler that makes the bike very loud. It has no license plate, according to police.
"As the weather gets warmer and school lets out, more and more people will be on foot in the neighborhoods where the suspect has been seen," police said in a news release. "The potential for him to cause severe injuries or death due to his actions will become increased."
Anyone with information on the motorcyclist is asked to call Crime Stoppers at (509) 327-5111. If you see him in your neighborhood, police recommend calling 911.
Meghann M. Cuniff
Masked men sought in Zip Trip heist
Two men wearing camouflage clothing and masks robbed a Zip Trip store early Wednesday.
One of the men was armed with a handgun and demanded cash from the clerk. The robbers took cash from the register and fled the store, 3030 E. Euclid Ave., on foot heading north, Spokane police said.
Police responded within minutes of the 3:45 a.m. robbery but did not find the suspects.
Mike Prager
Panel to talk about universal health care
A public forum about universal health care has been scheduled for 7 p.m. Wednesday in the Lair Auditorium at Spokane Community College.
The event, called "Achieving Healthcare for All," will feature a panel of politicians, doctors and union officials. The free event is organized by Washington Public Campaigns.
For more information, go to www.washclean.org.
From staff reports
Reward offered for tip on wanted man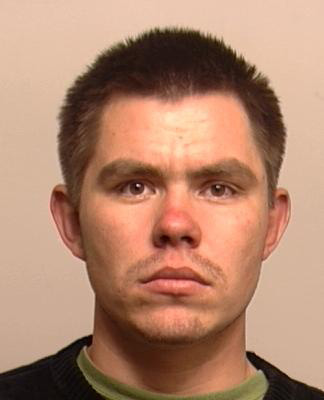 Crime Stoppers of the Inland Northwest is offering a cash reward leading to the arrest of a 24-year-old man who failed to appear in court Wednesday on charges of trafficking in stolen property, third-degree theft, unlawful possession of a payment instruction, malicious mischief and vehicle prowling.
Dimitry A. Stepanov is also wanted on a previous warrant for second-degree assault with a deadly weapon.
More recently, he's accused of stealing and pawning vehicle GPS devices, court papers show.
Stepanov is white, 5 feet 10 inches tall and 200 pounds with brown hair and brown eyes. His last known address is 4421 E. Frederick Ave.
Anyone with information is asked to call (800) 222-TIPS. Tipsters do not have to leave their name but should leave a code name or number.
From staff reports
Subscribe to the Coronavirus newsletter
Get the day's latest Coronavirus news delivered to your inbox by subscribing to our newsletter.
---
Subscribe and login to the Spokesman-Review to read and comment on this story