News > Spokane
Man with HIV charged with assault
Fri., May 22, 2009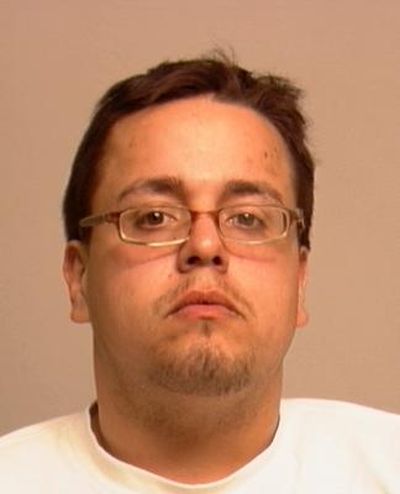 A man accused of having unprotected sex with another man without revealing he has the virus that causes AIDS faces a first-degree assault charge, and Spokane police think he may have other victims. Zuriel E. Roush, 22, is in Spokane County Jail on $100,000 bond after a married man he had sex with last month learned Roush has HIV and called police, according to a probable cause affidavit. Roush appeared Thursday before Superior Court Judge Ellen Kalama Clark, one day after his arrest and four days after he told police he'd lied about not having the disease when he had sex with the man in April, according to the affidavit prepared by Detective Tim Madsen. Police served a search warrant to the Spokane Regional Health District to obtain Roush's health records and interviewed his caseworker there. "Zuriel said he remembers signing paperwork warning him it was a crime to expose people to the HIV virus," the affidavit said. In 2006, a Latah County, Idaho, man, Kanay Mubita, was sentenced to 44 years in prison with eligibility for probation after four years for 11 charges related to having unprotected sex with women without telling them he had HIV. Roush denied having promiscuous sex, police said, but a friend told detectives Roush had multiple sex partners each week and only sometimes used condoms. She learned he had HIV in August, according to the affidavit. Documents show that the woman "has been very concerned about Zuriel's actions since August 2008 because he routinely meets anonymous men on a website called manhunt.com and routinely goes to People's Park for anonymous sex." In interviews with local news stations at the jail, Zuriel said he felt bad about potentially giving HIV to unsuspecting partners. Roush's parents, Eldon and Lillian Roush, of Colville, attended their son's court appearance and said afterward that while he made a mistake, their son's sex partners share the blame, too. "I just feel that unsafe sex by anybody is real dumb in this place and time in the world," Eldon Roush said. "I blame both equally." Eldon Roush described his son as a "timid and meek" but good person who works at a Jack in the Box in Spokane Valley and has been HIV-positive for about a year. The Roushes learned that in the last few months, he said. Zuriel Roush grew up in Colville and graduated from high school there, his father said. His family has lived in the town for 30 years. Police are warning Roush's possible victims to get an HIV test. Anyone who may be a victim is asked to call Detective Mark Burbridge at (509) 625-4262. "That's what we have to make sure these people are willing to do: show up to court and testify," said Spokane police Lt. Dave McGovern. "This one victim says he will." The victim told police he contracted HIV from Roush, but that has not been confirmed, McGovern said.
Meghann M. Cuniff can be reached at (509) 459-5534 or at meghannc@spokesman.com.
Local journalism is essential.
Give directly to The Spokesman-Review's Northwest Passages community forums series -- which helps to offset the costs of several reporter and editor positions at the newspaper -- by using the easy options below. Gifts processed in this system are not tax deductible, but are predominately used to help meet the local financial requirements needed to receive national matching-grant funds.
Subscribe now to get breaking news alerts in your email inbox
Get breaking news delivered to your inbox as it happens.
---