Sports
Koosman admits guilt
Sat., May 23, 2009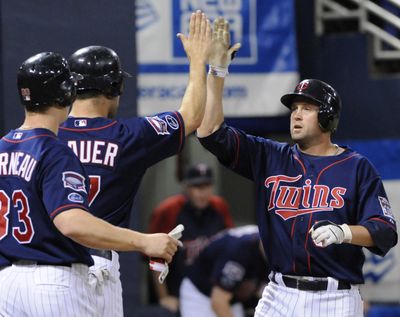 Former major league pitcher Jerry Koosman pleaded guilty to federal tax evasion on Friday in Madison, Wis., and could face up to one year in prison.
Koosman, an All-Star who helped the New York Mets win the 1969 World Series, failed to pay federal income taxes for 2002, 2003 and 2004, defrauding the government out of as much as $90,000, assistant U.S. attorney John Vaudreuil said. He also faces $25,000 in fines.
Koosman, 66, makes his home in Osceola, Wis. He told investigators he researched federal tax laws and concluded they applied only to federal workers, corporate employees and District of Columbia residents, court documents said.
"I guess it's a combination of being naive and not being able to understand law as I read it or was told," Koosman told U.S. District Judge Barbara Crabb during the hearing.
Koosman played 19 seasons, including his first 12 with the Mets. He was an All-Star in 1968 and '69, and finished with a career record of 222-209 and a 3.36 ERA.
He and Tom Seaver were starting rotation staples for the 1969 team – nicknamed the "Amazin' Mets" – that won the National League title en route to the World Series championship.
Koosman won two games in the World Series that year.
Cycle for Cuddyer
Minnesota's Michael Cuddyer hit for the cycle Friday in his first four at-bats in the game against Milwaukee.
Cuddyer hit a three-run homer in the first inning against Brewers starter Manny Parra, then doubled in the third, singled in the fourth and tripled in the sixth.
His feat was the 10th in club history and the second for a Twin this season. Jason Kubel hit for the cycle on April 17 against the Angels.
Cuddyer also homered for the third straight game and matched his career high with five RBIs.
Clearing the bases
Tampa Bay placed pitchers Scott Kazmir and Troy Percival on the 15-day disabled list. … The Baltimore Orioles released struggling pitcher Adam Eaton, losing patience with the right-hander after he won only two of eight starts. … The Texas Rangers activated closer Frank Francisco and sent right-handed starter Vicente Padilla to the 15-day DL with a shoulder injury. … The New York Yankees activated Chien-Ming Wang to help a short bullpen. … Oakland's Nomar Garciaparra was activated from the DL.
Local journalism is essential.
Give directly to The Spokesman-Review's Northwest Passages community forums series -- which helps to offset the costs of several reporter and editor positions at the newspaper -- by using the easy options below. Gifts processed in this system are not tax deductible, but are predominately used to help meet the local financial requirements needed to receive national matching-grant funds.
Subscribe to the sports newsletter
Get the day's top sports headlines and breaking news delivered to your inbox by subscribing here.
---