News > Features
People: He knows about going mental
Tue., May 26, 2009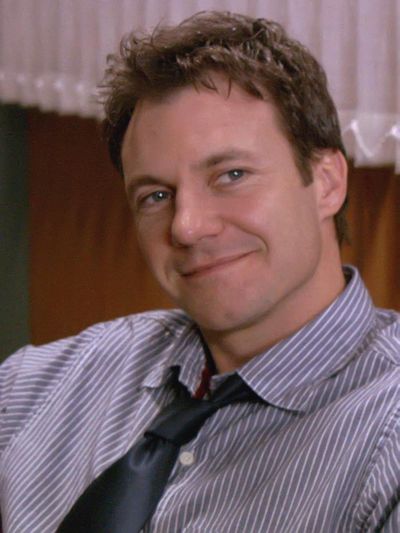 It's one thing to suffer a midlife crisis. It's quite another to do it in your 20s.
But that's what happened to actor Chris Vance, known as the mysterious inmate James Whistler in "Prison Break."
It's not the only unique thing about Vance, who's starring in the new Fox drama, "Mental," premiering tonight (9 p.m., KAYU-28, cable channel 3 in Spokane and Coeur d'Alene).
Vance plays a stubbornly unorthodox psychiatrist who's the new administrator of a hidebound psychiatric hospital. It seems perfect casting for the actor who seized his midlife crisis and changed everything.
He was doing fine as a civil engineer – the only one in his Irish-Catholic family to earn an advanced degree – when everything went sour.
"I was living my life in complete isolation," Vance says. "It wasn't fun, it wasn't good. It wasn't good for other people and it wasn't good for me. I said, 'OK, I need to take a break from this.' "
That break included an obsessive drive to study everything he'd avoided in school.
"I went on a furious reading spree," he says. "I read everything from the classics through new novels to poetry to everything I could catch up on all through my 20s.
"I think when I went into literature and the arts I just found this world of possibilities. There were 50 different opinions – all just as right. I thought, 'Yeah, this is great.' "
It was a massive culture shock when he arrived at drama school.
"People were so free, and they had no hang-ups," says Vance. "And little conservative me came along, who wouldn't say boo to a goose, and it was just amazing to me …
"I'd always been the confident guy in school. I was good in math and English, but I was still shy. I couldn't get up and speak in front of people. I was asked to do it when I was 10 years old, and I burst out crying," he recalls.
Though he didn't tell his parents at first that he'd quit engineering, Vance skipped to London to pursue acting, with little luck.
"Dad was going through a period of ill health at the time as well, so in the end we rallied and we ended up helping each other," he says. "I went back to engineering and dad got better, and it was great."
Vance eventually found work as an actor, as well as a wife.
"I met a girl in my 20s in London – beautiful, lovely, still is," he says. "We had a relation for a while but we separated after four years and that was around the time I got 'Prison Break' and came to the states."
He blames himself for the breakup of his marriage.
"I was very disappointed in myself for not making it work," Vance says. "I think that's a natural state of mind to be in. I don't know how it lasts. Certainly my drive for the career of storytelling became absolute once again."
The birthday bunch
Actor James Arness is 86. Sportscaster Brent Musburger is 70. Singer-drummer Levon Helm (The Band) is 69. Singer Stevie Nicks is 61. Actor Philip Michael Thomas ("Miami Vice") is 60. Actress Pam Grier is 60. Country singer Hank Williams Jr. is 60. Actress Genie Francis ("General Hospital") is 47. Comedian Bobcat Goldthwait is 47. Singer Lenny Kravitz is 45. Actress Helena Bonham Carter is 43. Actor Joseph Fiennes is 39. "South Park" co-creator Matt Stone is 38.
Local journalism is essential.
Give directly to The Spokesman-Review's Northwest Passages community forums series -- which helps to offset the costs of several reporter and editor positions at the newspaper -- by using the easy options below. Gifts processed in this system are not tax deductible, but are predominately used to help meet the local financial requirements needed to receive national matching-grant funds.
Subscribe to the Coronavirus newsletter
Get the day's latest Coronavirus news delivered to your inbox by subscribing to our newsletter.
---
Subscribe and log in to the Spokesman-Review to read and comment on this story