Dozens may face HIV risk
Officials fear man had many partners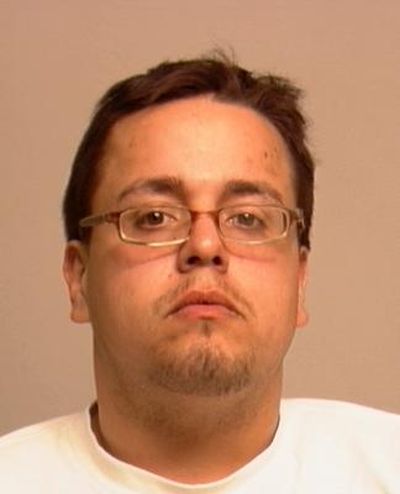 Detectives have talked with about 10 people who may have had unprotected sex with an HIV-positive man arrested on a charge of knowingly exposing another man to the virus that causes AIDS.
But investigators and Spokane health officials fear the number of sex partners Zuriel Roush exposed to the virus could be as high as 80. If that's true, the case could create an unprecedented health problem for the Inland Northwest.
"Since I've been here we've not had an investigation of this magnitude," said Julie Graham, spokeswoman for the Spokane Regional Health District, who's been with the district for at least five years.
At his arraignment Wednesday, Roush, 22, pleaded not guilty to charges of first-degree assault before Spokane County Superior Court Judge Ellen Kalama Clark.
Roush is being held on $100,000 bond. The case against him alleges he lied about his HIV status to a married man he had sex with last month. The man later learned Roush had HIV and called police, according to court documents.
In 2006, a Latah County, Idaho, man, Kanay Mubita, was sentenced to 44 years in prison with eligibility for probation after four years for 11 charges related to having unprotected sex with women without telling them he had HIV.
In Spokane, the health district has its own process in place for stopping risky behavior by clients. Those steps include the issuance of a cease-and-desist order in an attempt to stop the client from endangering others. Such an order would land the client in the court system.
"On a rare occasion that we find out that someone has intentionally put others at risk, we would take the actions first to keep that from happening," Graham said. "This is our first time where we have had our records subpoenaed by police as a first step."
According to court documents, Roush's caseworker at the health district's Public Health Clinic told detectives Roush had been an HIV-positive client since August or September. At that time, Roush signed paperwork warning him it was a crime to expose people to the virus without telling them, court records show.
Court records also state that a friend of Roush's told police that Roush "routinely meets anonymous men on a Web site called manhunt.com and routinely goes to People's Park for anonymous sex." People's Park is at Riverside Avenue and the Spokane River west of downtown Spokane.
Roush told the friend he'd had multiple sex partners a week since August, court records state.
Roush denied a reporter's request for an interview Thursday.
Police and health officials worry that individuals who had sex with Roush, risking exposure to HIV, may not come forward or even recognize him.
"The problem was that a lot of it was anonymous sex or on first-name basis only," said Officer Jennifer DeRuwe, police spokeswoman. None of the individuals contacted by police have pressed charges, DeRuwe said.
Health officers urge anyone who could be at risk to get tested. All HIV testing is confidential at the clinic.
"It's very important because first of all when a person is newly diagnosed with an infection, it's more likely that they are more contagious," Graham said. Research shows that people are more likely to take steps against spreading it to others after they test positive, she said.
At the arraignment Wednesday, Roush's father pleaded with the court to lower the bond and allow his son to be released into his family's custody.
"Knowing my son right now, he pretty much knows that he's made a big mistake and that will not happen again," Eldon Roush said.
Deputy Prosecutor Rachel Sterett objected to any reduction in bond, saying Roush poses a community safety risk.
"I believe he was interviewed by several of the news media and said on camera that he's been having unprotected sex on purpose with as many people as he can knowing that he is HIV positive," Sterett said.
The request for a reduced bond was denied. A trial has been set for July 20.
Staff writer Thomas Clouse contributed to this report.
---