News > Features
Jon & Kate plus cops
Sat., Sept. 5, 2009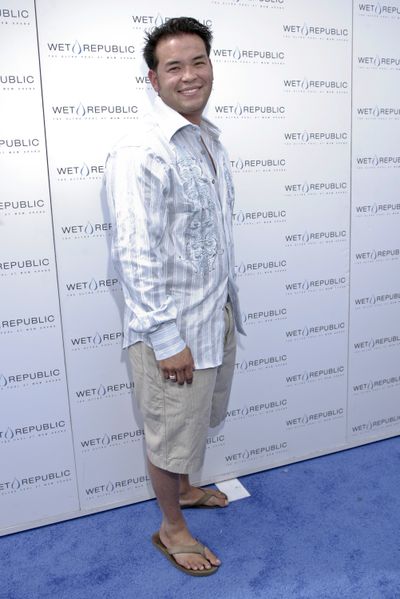 Jon Gosselin is fighting with his wife Kate again — this time through an intermediary.
The reality TV star told ABC News' Chris Cuomo on "Good Morning America" that he "took a lot of abuse" from Kate and he's looking to move on. The two stars of TLC's "Jon & Kate Plus 8" have become better known for their imploding marriage than their parenting skills in recent months.
He says police were recently called to the couple's Pennsylvania home because he wouldn't let Kate in the house and she tried to "cry it up with cops."
The 32-year-old father of eight is now dating the 22-year-old daughter of a surgeon who performed a tummy tuck on Kate.
An all-Michael 'Oprah'
Talk show host Oprah Winfrey plans to dedicate an upcoming episode of "The Oprah Winfrey Show" to late pop singer Michael Jackson.
Harpo Productions announced Wednesday the episode, to air Sept. 16, will feature excerpts from Winfrey's 1993 interview with Jackson. Jackson died June 25 in Los Angeles. His death has been ruled a homicide.
Hard time for Brown?
Police in Virginia say singer Chris Brown will remove graffiti, pick up trash and wash cars as part of his sentence for beating ex-girlfriend Rihanna.
The 20-year-old Brown was sentenced in California last month to five years' probation, six months of community labor and a year of domestic violence counseling for the February attack. He is performing the labor in Richmond near his home.
The birthday bunch
Bob Newhart is 80. Actor George Lazenby is 70. Actor William Devane is 70. Raquel Welch is 69. Singer Al Stewart is 64. Singer Loudon Wainwright III is 63. Cartoonist Cathy Guisewite ("Cathy") is 59. Actor Michael Keaton is 58. Drummer Brad Wilk of Rage Against The Machine (and of Audioslave) is 41. Dweezil Zappa is 40.
Local journalism is essential.
Give directly to The Spokesman-Review's Northwest Passages community forums series -- which helps to offset the costs of several reporter and editor positions at the newspaper -- by using the easy options below. Gifts processed in this system are not tax deductible, but are predominately used to help meet the local financial requirements needed to receive national matching-grant funds.
Subscribe to the Coronavirus newsletter
Get the day's latest Coronavirus news delivered to your inbox by subscribing to our newsletter.
---