News > Features
Piven's fish story vindicated
Mon., Sept. 7, 2009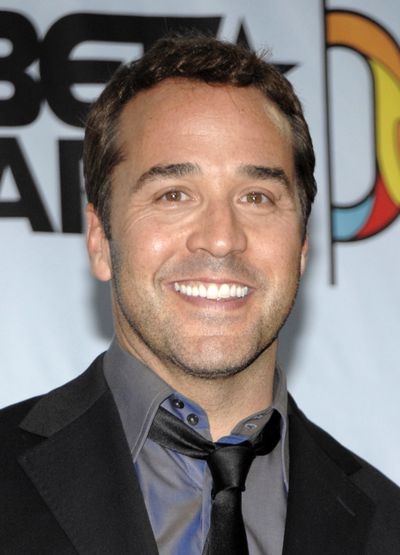 Score one for Jeremy Piven.
A professional arbiter has ruled Piven did not breach his contract with the Broadway producers of "Speed-the-Plow" when the actor abruptly left the revival of the David Mamet play last December. At the time, Piven's doctor said Piven was suffering from mercury poisoning after eating too much fish.
Results of the arbitration were released last week by Actors' Equity Association, which represents stage performers.
"I feel like all you can ask for in this life is to have your day in court and I had that," Piven said in a telephone interview. "The facts were presented and it has been a really long journey for me. I am really happy that we can all move on and that all of the facts, and the medical facts, were heard. That the truth prevailed."
The "Speed-the-Plow" producers, meanwhile, expressed disappointment, saying that while they respect the decision, "we strongly disagree with it."
Piven said there have been misunderstandings about what happened to him. The mercury in his system "brought me to my knees," he said.
"I was completely exhausted and by the time I ended up in the hospital … I had arrhythmia (abnormal heartbeat) and the doctor said, 'Your body is definitely trying to catch up and it won't let you – and you need to take care of yourself. "'
"I was pretty crippled from the first week of rehearsal on," the actor continued. "Everyone that was involved in the process knows this. And that's the truth that came out."
Piven has wrapped filming season six of his HBO television series "Entourage," in which he plays agent Ari Gold.
The birthday bunch
Jazz saxophonist Sonny Rollins is 79. Singer Gloria Gaynor is 60. Chrissie Hynde of The Pretenders is 58. Julie Kavner ("The Simpsons") is 58. Keyboardist Benmont Tench of Tom Petty and the Heartbreakers is 56. Actor Corbin Bernsen is 55. Michael Emerson ("Lost") is 55. Evan Rachel Wood ("The Upside of Anger," "Thirteen") is 22.
Local journalism is essential.
Give directly to The Spokesman-Review's Northwest Passages community forums series -- which helps to offset the costs of several reporter and editor positions at the newspaper -- by using the easy options below. Gifts processed in this system are not tax deductible, but are predominately used to help meet the local financial requirements needed to receive national matching-grant funds.
Subscribe to the Coronavirus newsletter
Get the day's latest Coronavirus news delivered to your inbox by subscribing to our newsletter.
---