News > Business
AFL-CIO leader is stepping down
Sweeney ran union for 14 years
Tue., Sept. 8, 2009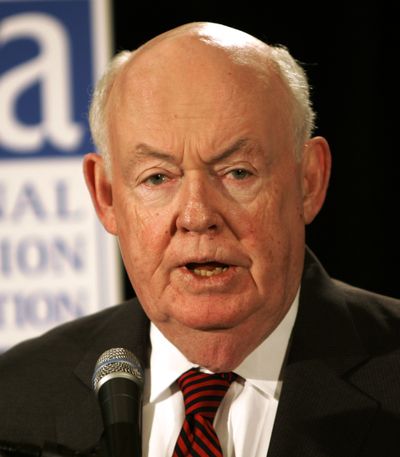 He came to power as an insurgent vowing to shake up the stodgy house of labor that was the AFL-CIO.
Fourteen years later, John J. Sweeney, who rose to the pinnacle of U.S. unionism from his roots as a son of immigrants, is stepping down this month as president of the AFL-CIO.
The labor movement remains deeply divided, its ranks thinned, its top legislative goals unrealized and unemployment nearing 10 percent, the highest in more than a quarter-century. Yet Sweeney departs amid organized labor's best prospects in years.
"It's a good time for me to wind down," said Sweeney, 75, his low-key, parish-priest demeanor belying a militant commitment to labor, during a recent stopover in Los Angeles. "It's time for a change."
The election of a pro-labor president and the Democratic takeover of Congress – both achieved with strong union backing – have provided a propitious moment for Sweeney to exit center stage in the movement that has been his life for more than half a century. Rebuilding the middle class through union membership, labor's longtime mantra, now has the presidential imprimatur.
Sweeney's likely successor is ally Richard L. Trumka, 60, the former United Mine Workers president and the current No. 2 at the AFL-CIO, whose 56 affiliated unions represent roughly 9 million workers. Trumka is widely expected to carry on Sweeney's strategies, although the trained lawyer probably will assume a higher public profile than Sweeney, never a noted orator.
Local journalism is essential.
Give directly to The Spokesman-Review's Northwest Passages community forums series -- which helps to offset the costs of several reporter and editor positions at the newspaper -- by using the easy options below. Gifts processed in this system are not tax deductible, but are predominately used to help meet the local financial requirements needed to receive national matching-grant funds.
Subscribe to the Coronavirus newsletter
Get the day's latest Coronavirus news delivered to your inbox by subscribing to our newsletter.
---