News > Features
Back on the skates for Scott
Tue., Sept. 29, 2009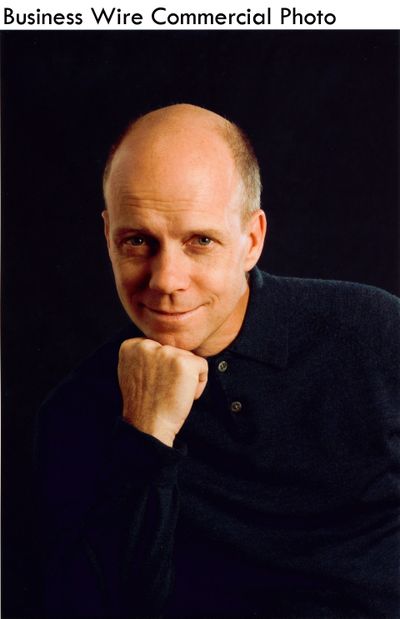 Scott Hamilton will skate on TV for the first time since battling a brain tumor, joining fellow Olympian and cancer survivor Dorothy Hamill for a Thanksgiving Day special inspiring viewers to triumph over illness.
"Kaleidoscope," airing Nov. 26 on Fox, also will feature 1992 Olympic figure skating champion Kristi Yamaguchi and two-time medalist Nancy Kerrigan, along with Olympic hopefuls Johnny Weir and Rachael Flatt.
Hamill, the 1976 gold medalist, will skate to a song performed by Olivia Newton-John. Both were diagnosed with breast cancer.
"We're trying to get the word out in a way that won't make people turn the channel the second they hear the 'C' word," says Hamilton, 51. "It's about embracing life and moving forward and knowing you can get back to your better self, your best self, even after something as invasive and as challenging as a cancer diagnosis and treatment."
Winner of the 1984 Olympic gold medal and a four-time world champion, Hamilton was diagnosed with testicular cancer in 1997 and a noncancerous brain tumor in 2004.
He rediscovered his zest for skating after deciding to perform in his annual benefit for the Cleveland Clinic, where he's been treated.
Hamilton says he's gotten "extraordinary" benefits from training, with his doctor telling him his health has greatly improved.
He says he wants to show his two sons, a 6-year-old and a toddler, the importance of meeting a challenge – and he'd like that to include a return to skating professionally.
"I'm hoping to continue to improve and get my level back up to better than where it was five years ago, when I retired," Hamilton says.
The birthday bunch
Actress Anita Ekberg is 78. Singer Jerry Lee Lewis is 74. TV personality Bryant Gumbel is 61. Comedian Andrew "Dice" Clay is 52. Actress Jill Whelan ("Love Boat") is 43. Actress Emily Lloyd is 39. Actress Natasha Gregson Wagner is 39.
Local journalism is essential.
Give directly to The Spokesman-Review's Northwest Passages community forums series -- which helps to offset the costs of several reporter and editor positions at the newspaper -- by using the easy options below. Gifts processed in this system are not tax deductible, but are predominately used to help meet the local financial requirements needed to receive national matching-grant funds.
Subscribe to the Coronavirus newsletter
Get the day's latest Coronavirus news delivered to your inbox by subscribing to our newsletter.
---