Abbott repeats with flawless performance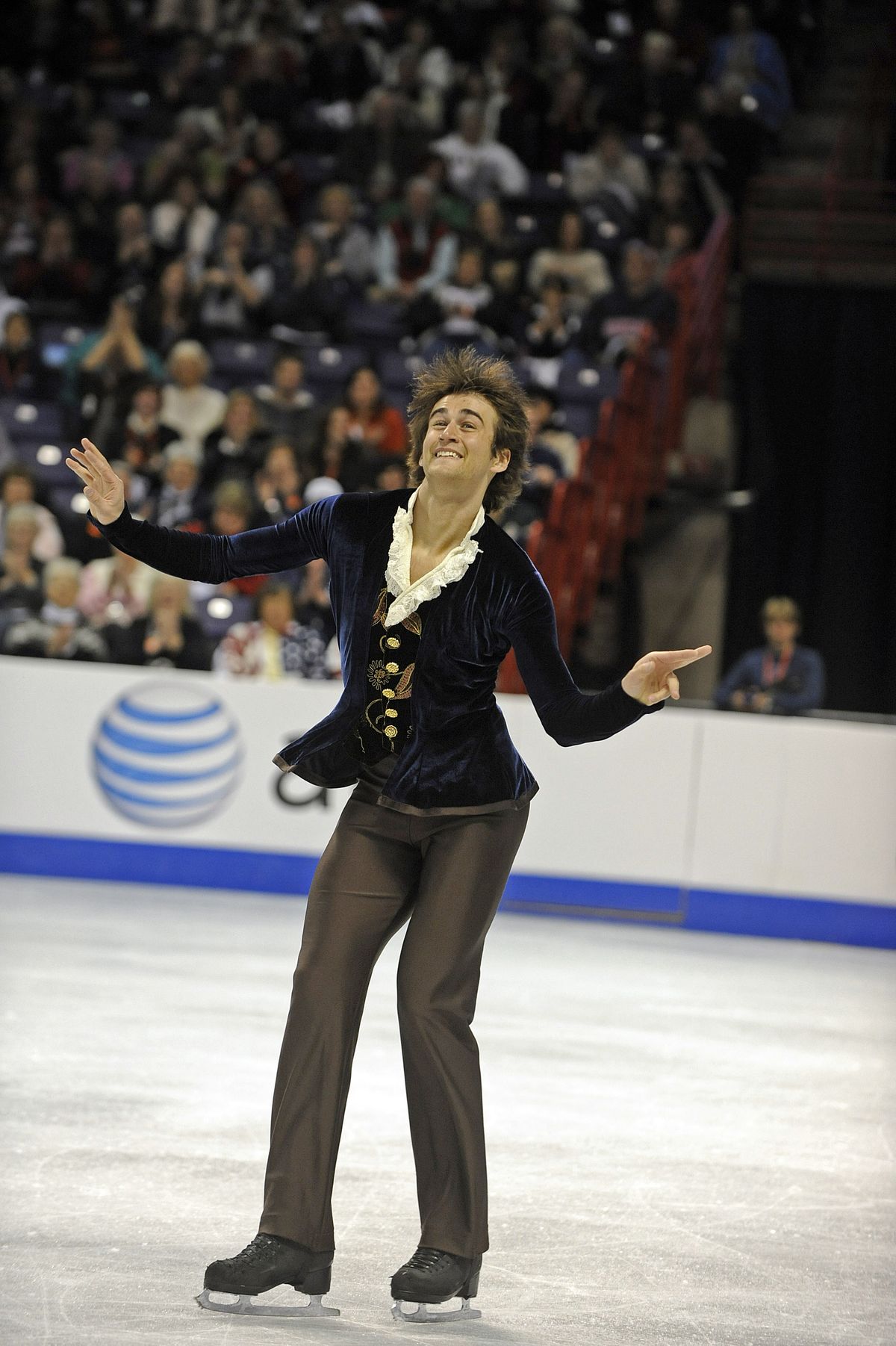 This one felt right – probably because it was better.
And it left Jeremy Abbott more confident about his figure skating future than, perhaps, any performance of his career.
"I'm speechless, Abbott said late Sunday afternoon after dazzling an Arena crowd of 7,969 with a flawless Senior Men's free skate performance that blew away the rest of the contenders – including reigning world champion Evan Lysacek – and helped the 24-year-old native of Aspen, Colo., successfully defend his national title by claiming gold in the 2010 United States Figure Skating Championships. "Last year, this is what I thought winning my title would feel like.
"But this, for me, is my first national title, for real."
Don't expect Abbott to throw back the gold medal he won at last year's nationals in Cleveland. But it is certainly understandable that the one he had draped around his neck Sunday meant much more.
That's because it came as a well-deserved award for putting together career-best performances in both Friday's short program (87.85) and Sunday's free skate (175.81) to post a winning score of 263.66 that was roughly 15 points higher than any other recorded at nationals in the five years since the new scoring system was implemented.
And that remarkable two-day effort also earned Abbott a spot on the three-man team that will represent the United States in next month's 2010 Winter Olympic Games in Vancouver, British Columbia.
Abbott said his goals at the start of the season were to make the Olympic team, improve with each performance and peak at the right time.
"I feel like I've stuck to that plan," he added. "Winning this is just icing on the cake."
That icing was applied courtesy of a free-skate performance that opened with a perfectly executed quadruple toe loop, included several difficult combination jumps, and brought an appreciative crowd to its feet well before Abbott started the series of artistic combination spins he used to close his program.
"When I hit the quad, it was business as usual," Abbott said. "I still had seven jumping passes and eight triples left, so there was no way I could celebrate at that point.
"It wasn't until the end that it hit me that I finally did what I've been doing in training. It was really exciting, and I'm excited to make my first Olympic team."
Joining Abbott on the U.S. team will be Lysacek, who overcame a fall in his long program to finish second with 238.63 points, and Johnny Weir, who finished third with 232.09.
Lysacek and Weir will both be making their second appearance in the Olympics, and both plan on making better showings than they did in Spokane.
Lysacek, who came into nationals as the favorite, has been working on a new free-skate routine, and it showed when the 24-year-old from Naperville, Ill., took a tumble coming out his performance-opening quadruple toe loop and later struggled to land a triple axel-double toe combination.
"I've made several changes to my free skate," he said, moments before learning he had officially been named to the Olympic team, "and I'm glad to have this opportunity to try them out. Not everything went as I wanted it to, obviously, and, overall, I have mixed feelings about tonight.
"I'm just so, so honored to, hopefully, be part of my second Olympic team. I'm saving my Olympic skate for that one night."
Weir also had mixed feelings about his performance, which was characteristically based more on artistry than athleticism.
"I have a lot of things to be proud of and mistakes I wish hadn't happened," he said after seeming a bit anxious heading into a triple axel early in his performance and later stepping out of his landing following a triple lutz-triple toe-double toe combination.
Weir, who also spoke prior to officially learning of making the Olympic team, said he was saving that "perfect, clean, amazing performance" for a "certain time that may, or may not, be coming up soon."
"And my costume looks pretty, so I'm happy about that," he added.
---