News > Features
Hoping to have a big impact
Tue., Jan. 19, 2010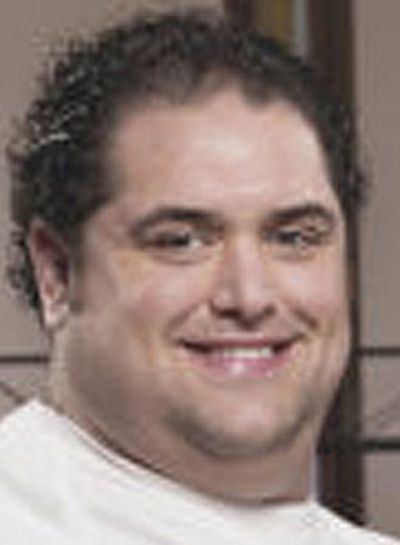 Last year, Michael Ventrella realized he had a big problem.
The heaviest-ever contestant on "The Biggest Loser" (Tuesdays, 8 p.m., NBC) said his late-night lifestyle as a DJ left him with little time to sleep or eat properly, and family stresses contributed to emotional eating.
By the time Ventrella, 31, joined the cast of the current "couples" edition of the weight-loss show along with his mother, Maria, his weight tipped the scales at 526 pounds.
But so far, so good.
"The person I was before – that person doesn't exist any more" says the 6-foot, 3-inch Illinois man.
"Part of me was gone at the first weigh-in, when I saw how much weight I lost the first week (34 pounds). Since then, I've been quickly progressing into this new person.
"All the things I've learned have become second nature, and I can't see going back to who I was before."
He admits to moments of self-doubt, but adds, "I have (trainers) Bob (Harper) and Jillian (Michaels), who have so much faith in me. From all the small successes I've had so far, it's only proven to me that, yeah, I can do anything.
"It's been a blessing. Here's the chance for me to work on myself and pay it forward.
"Hopefully I can be an inspiration for people who might think they're so overweight that there's no hope for them. I can tell all those people that there is hope."
The birthday bunch
Actress Jean Stapleton is 87. Actress Tippi Hedren is 80. Movie director Richard Lester is 78. Singer Phil Everly (Everly Brothers) is 71. Actor-singer Michael Crawford is 68. Country singer Dolly Parton is 64. TV chef Paula Deen is 63. Actor Desi Arnaz Jr. is 57. Comedian Paul Rodriguez is 55. Actress Katey Sagal is 53. Actor Shawn Wayans is 39. Actress Drea de Matteo is 38. Actress Jodie Sweetin is 28.
Local journalism is essential.
Give directly to The Spokesman-Review's Northwest Passages community forums series -- which helps to offset the costs of several reporter and editor positions at the newspaper -- by using the easy options below. Gifts processed in this system are not tax deductible, but are predominately used to help meet the local financial requirements needed to receive national matching-grant funds.
Subscribe to the Coronavirus newsletter
Get the day's latest Coronavirus news delivered to your inbox by subscribing to our newsletter.
---